It is finally time to put away those big, baggy winter clothes and bring out those strappy shirts and patterned skirts. In preparation for the warm weather, I have been using Jergens Natural Glow 3 Days to Glow. If you remember I recently posted a video explaining that I was going to be trying 3 new sunless tanning products from Jergens.
For the past few days, I have been using their 3 Days to Glow tanner. I was most excited to use try this one of the three because I have used a similar product made by Jergens before these new products. selfless tanning smell. I loved the old version, so I wanted to see how this compared.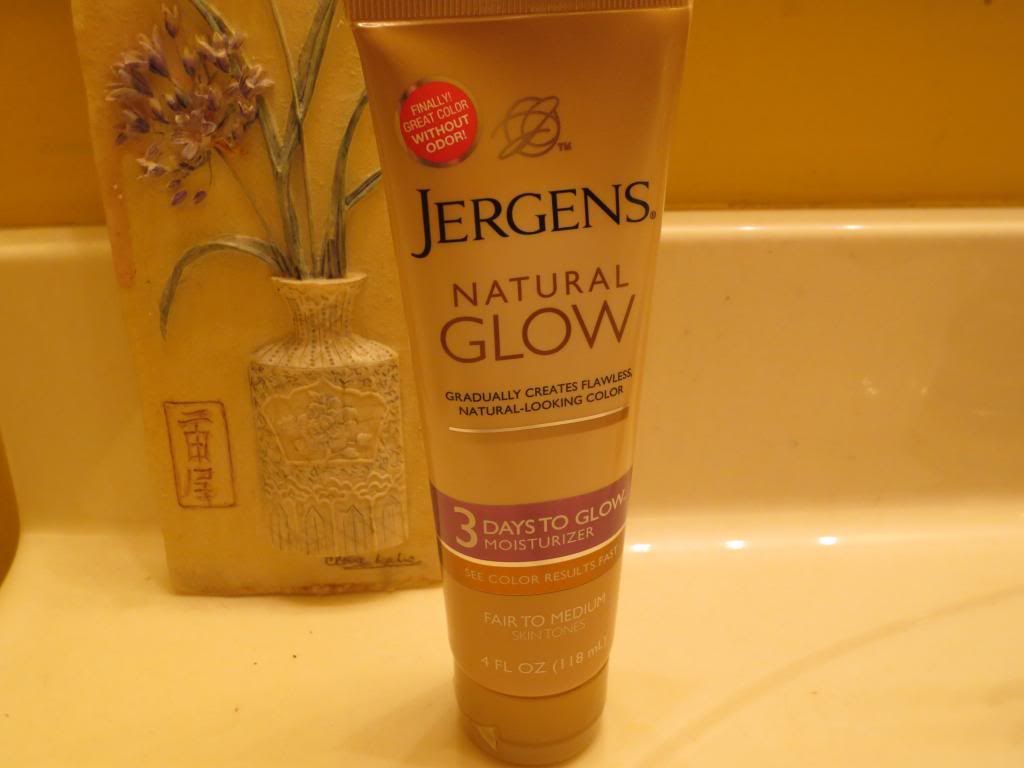 It goes on just like my favorite lotion does. It rubs in very nicely and I am dry almost immediately. One of the main features of this product is that signature self tanner scent is gone. I have to say that it really is true. There is a slight scent upon application; it is like a soft, refreshing scent, nothing like that self tanner smell. Then after a minute I no longer even notice the scent anymore. This is the first product I have tried that does not have the scent, so I am very happy.
I applied the lotion at night and woke up to noticeably darker skin. My skin was far from orange; it was a healthy, warm color. The tan was even even and had no signs of streaks. My color didn't scream "self tanner user over here", I mean it didn't even whisper it. The color looks completely natural. It really is the color I strive to achieve during the summer minus all the time spent under the sun, damaging my skin with the rays.
I am so happy with the results. I am going to continue using this product and will try out the other two products over the coming month. Be sure to watch for that post.
When you wear that perfect outfit, you look and feel radiant. With that in mind, Jergens Skincare has partnered with celebrated stylist Kate Young to create
Pinterest boards
of image inspiration.
Describe your style below for a chance to win $250 from
Jergens
to update your wardrobe!
This is a sponsored conversation written by me on behalf of Jergens Skincare®. The opinions and text are all mine.
Official Sweepstakes Rules.