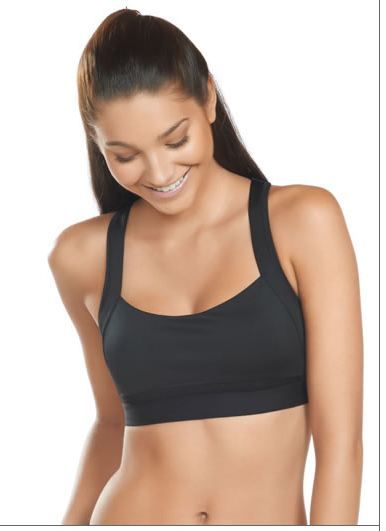 I have two pretty big gripes when it comes to sports bras and workout pants. With sports bras, I cannot stand how they make smaller chested women look completely flat chested. Then with workout pants, I love to wear capri length ones, but I feel like I end up looking I am really wearing high water long pants. I had pretty much accepted my fate with these two items. However, I recently tried two items from Jockey and have been showed there are solutions to these problems!
I have never seen a sports bra like the Vavavoom Sports Bra before. This sports bra completely changes the way I view sports bras and what I expect from them. I typically expect them to keep everything tight and basically make you look like a flat chested boy. This sports bra could not be farther from the average with removable pushup cups and a clasp in the back. This sports bra has wide straps and a racerback design.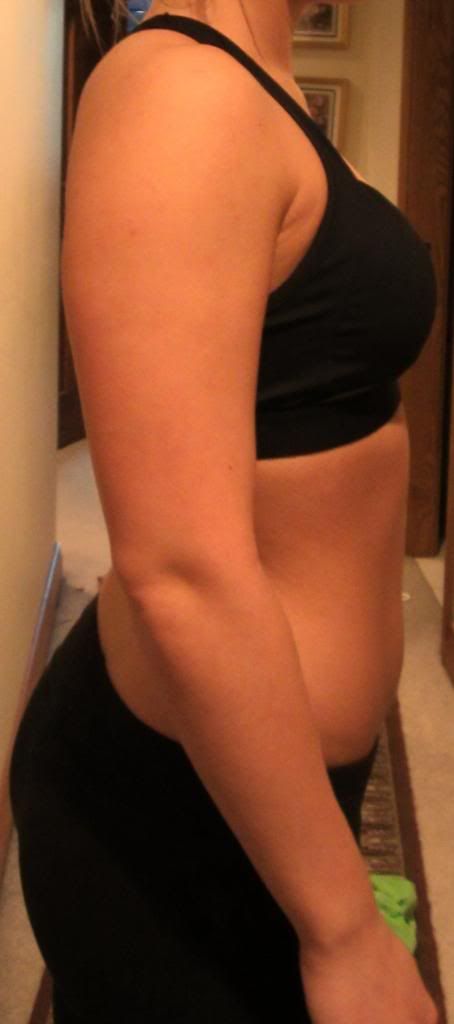 When I put the bra on, I
noted before I even clasped it that the sports bra was already nice and snug. I was worried that it would feel loose, like a normal bra, because of the clasp it has. However when with the clasp is fastened, the sports bra ended up feeling like your average sports bra. It was snug, comfortable, and I experienced no discomfort.
I think I am up to 3 workouts in this sports bra, along with 3 washings, and have had great success. I did not notice the extra padding or clasp when I was working out. I like the material the sports bra is made of because I felt like it did a great job at wicking the sweat away. The best part about this sports bra is that I have worn tighter tees to the gym, as opposed to my usual bigger, looser t-shirts, and feel confident with a little extra help up top. After experiencing this wonderful sports bra, I cannot imagine ever buying those sports bras that make you look extremely flat chested.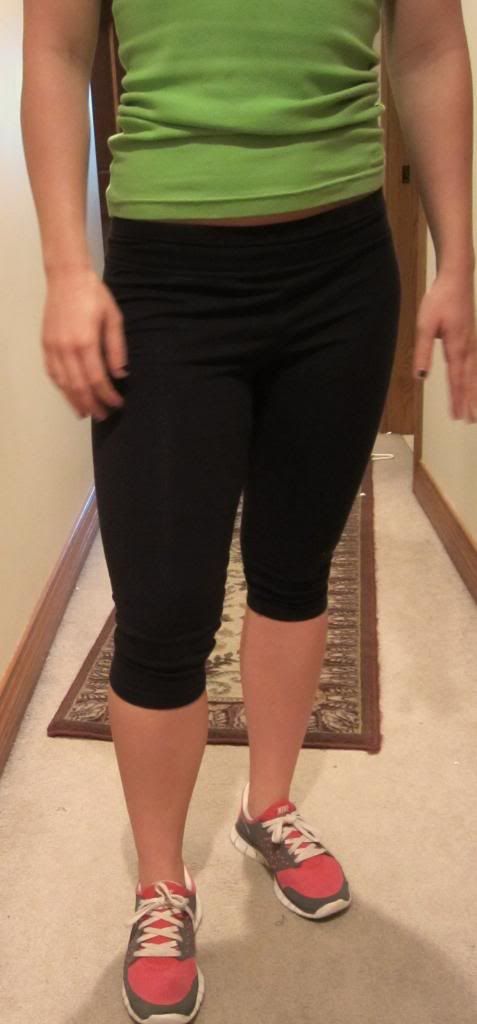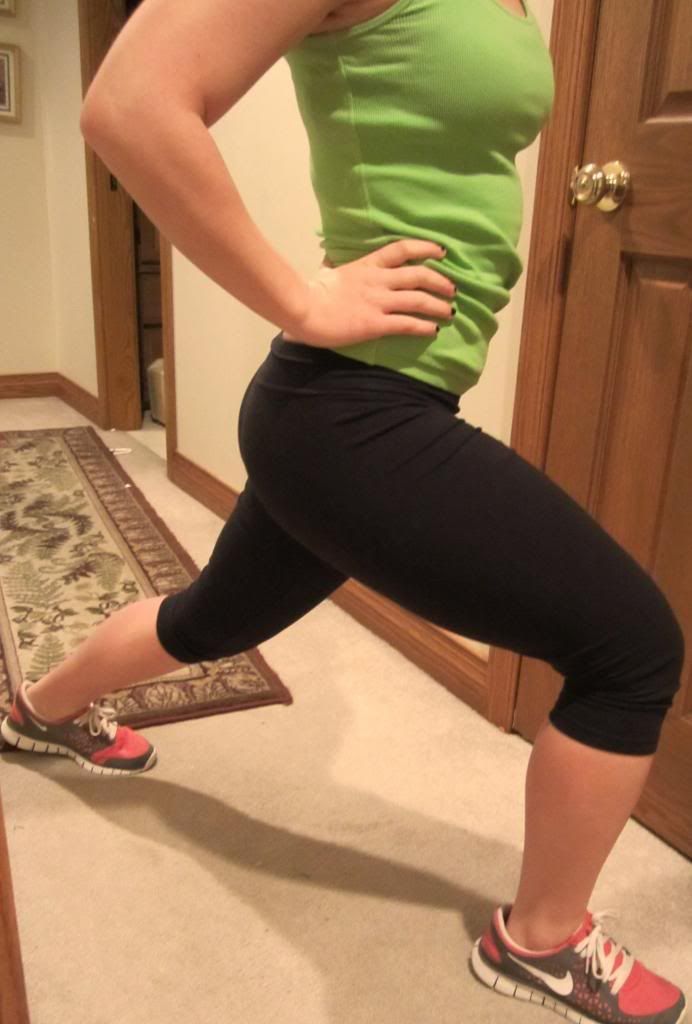 I also tried out the Jockey Stretch Judo Legging. Let me start off by saying that I am shorter, 5"3, and have slightly bigger hips and thighs. So my biggest frustration with bottoms is that they are always too long! I love wearing capris to workout in, but not when it looks like they are long pants that shrunk up to my ankles. It ends up looking like I am preparing for a flood! So with these Jockey leggings, I was already sold when I saw they were the perfect length, stopping right below my knees.
These pants stop right below my knees, which I love. You actually can tell that these are capris on me. These pants have the word "legging" in them because they are tighter all around. However, they are made with thin, airy material and have the perfect amount of tightness. I can move easily around while still being comfortable. I have worn these to a workout class and on the treadmill and l love how they move with me and are so comfortable. These also look very slimming on me and keep my lower body cool during workouts.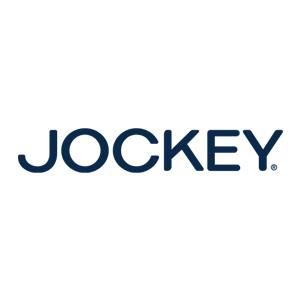 These two items from Jockey have really impressed me. I love cloth pants to wear to the gym, and the Stetch Judo Legging is perfect with the shorter length, lighter material and the comfort factor. The Vavavoom Sports Bra may at first look uncomfortable, but it does a fabulous job at keeping everything snug, being beyond comfortable, and making me look like a girl in the upper body region. Besides these great features, these items are very adorable. If you like to workout or are just in need of some flattering, comfortable clothing, I highly recommend checking these two items out!