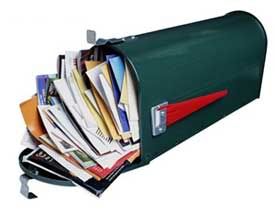 I receive lots of packages.

 

Between receiving products to review, prizes I have won in giveaways, and things I have bought online, it really adds up. Most of the packages I receive are delivered through the postal service.

 

This means that my mailman has to deliver a lot of boxes to me. Now if the package fits in the mailbox, GREAT! Stick it in there. I have no problem with that. That way it is completely safe if it starts to rain.