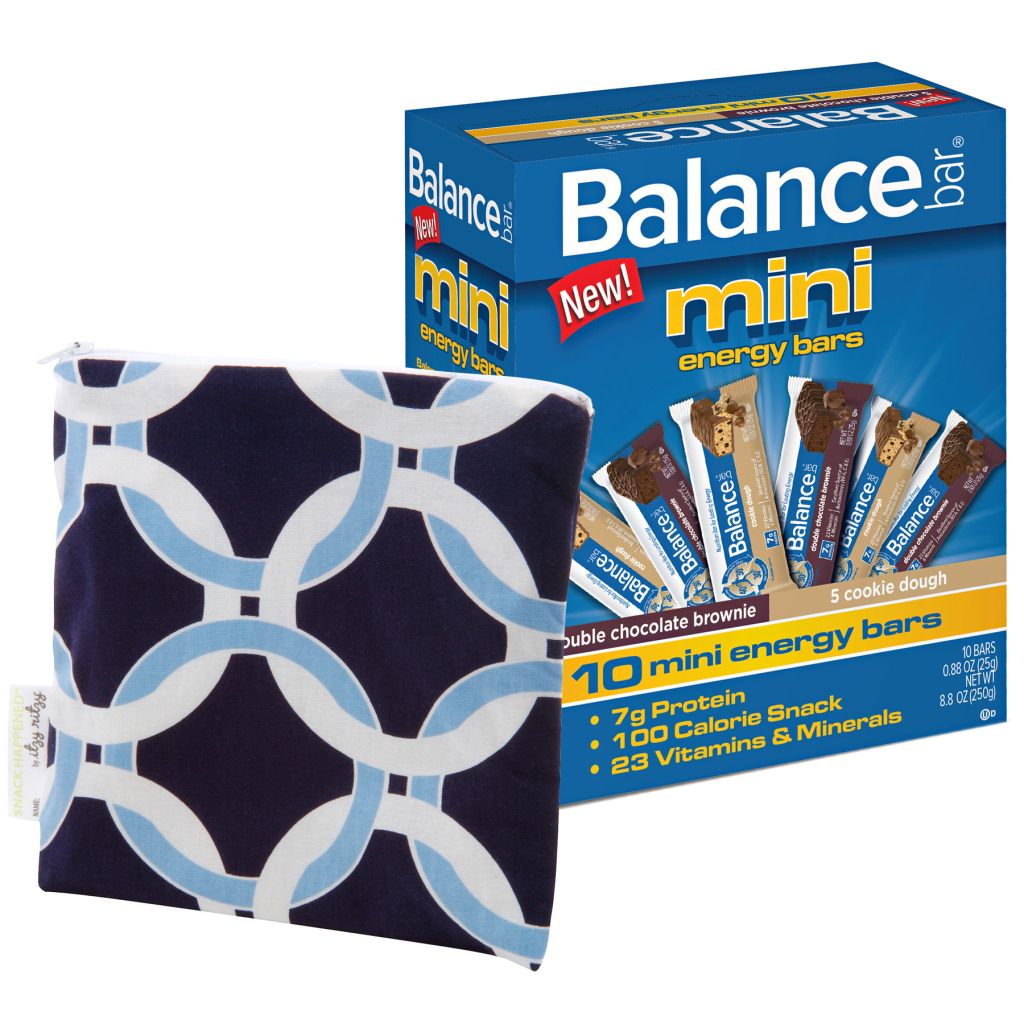 My night classes started this week. It was so nice to be in the classroom again learning all about accounting. The downside to school starting though is that I become extremely busy. I work 8-5 and then have class from 6-8:30. That means I have to eat lunch, dinner, and snacks away from the house. I recently added up my past few months of credit card bills to see just how much I spend on food from restaurants and am completely embarrassed to admit just how much it really is. So this past week I did not purchase any food and brought all my meals. I am so proud of myself, because it is a mini accomplishment to me.
I have already decided I need to keep changing up the snacks that I bring, so I do not become tired of bringing my food. I tried something new this week called Balance Bar mini energy bars which actually just came out last month. They come with 10 mini energy bars in two different flavors, double chocolate brownie and cookie dough. Each bar has 100 calories, 7g of protein, and 23 vitamins and minerals.

These were perfect afternoon pick me ups to hold me over until dinner. I love energy bars that have chocolate in them, so I thought these were really good. I had a bar every day this week at work. If I had to pick a favorite flavor it would be the cookie dough one, since I felt like I was eating actually cookie dough. These bars are yummy, give me energy, keep me full, and retail at a very affordable price.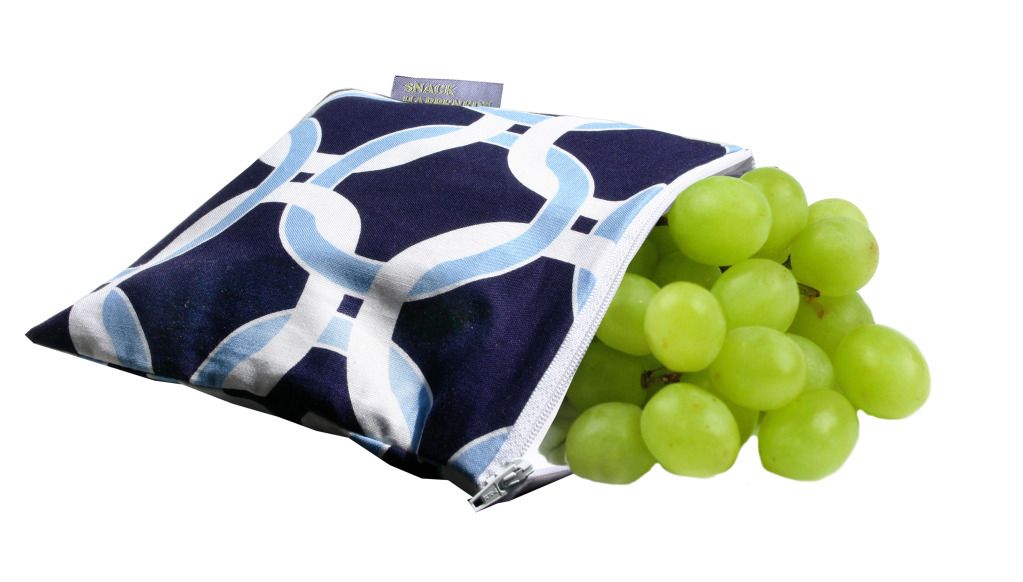 I also learned about a new company and product called Itzy Ritzy Snack Happened Reusable Snack Bag. This zippered pouch comes in a fun pattern. It is able to store food and the great thing is that it is reusable. I have put chips and grapes (different days) in the pouch. It stored the food wonderfully until I was ready to eat it. When it was time to wash the bag, I just threw it with my other clothes in the wash machine. I love knowing that I am not wasting lots of plastic bags. Besides for food purposes, this bag can also hold art supplies, electronic, makeup, baby items, and anything else you could think of.
Other great features of the Itzy Ritzy Snack Happened Reusable Snack Bag:
-
100% cotton exterior
-
Waterproof lining interior
-
FDA-approved, BPA-free, PVC-free, phthalate-free
-Lead-free zipper top closure keeps crumbs, drips & contents securely inside –no Velcro for snag free & silent snacking

To get a one-dollar Balance Bar coupon, go to
www.Balance.com
and click on 'Get a Valuable Coupon.
Balance Bar and Itzy Ritzy have been generous to offer one of you a 10 count box of Balance Bar mini energy bars and an
Itzy Ritzy Snack Happened Reusable Snack Bag. This is the same set that I was able to review! Please enter with the Rafflecopter form below. US only. Only 1 winner per household, email address, or home address. If you have won this prize on another blog, you are ineligible to win again. Ends 9/7.
a Rafflecopter giveaway
Tweet
Disclosure: I received this item as compensation for an honest review. I did not receive monetary compensation for this post and the thoughts and opinions expressed are my own. I was not obligated to post a positive review.