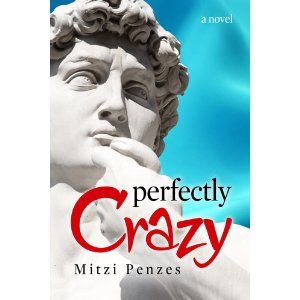 Summary of Perfectly Crazy:
Sexy, stylish and successful Nell always prided herself on her common sense. So why is she suddenly crazy for David her married best friend of twenty years? With a single kiss Nell's perfect Californian life turns upside down. All the safety of her well-adjusted marriage to a respected plastic surgeon and her growing fashion business pale in comparison to the passion experienced in that kiss. Can she go on as before or will she make the biggest change of her life? Will she face disaster and tragedy or perhaps adventure and a second chance? Or possibly both? Find out from this fast paced book where the sceneries are changing as fast as the movies. Life is full of surprises and challenges that anyone would call perfectly crazy yet they may become reality one day. Or will they?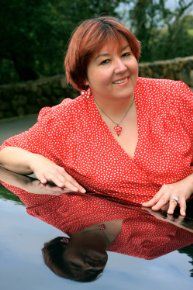 My Review:
After I read the summary of the book, I just knew I wanted to read it. The drama sounded like it would suck me in the novel, and the story line sounded very captivating. I went in reading the book thinking that I would really like it. The book was a very quick read, and I ended up finishing it in a day. Just like the summary says, the book is very fast paced. The book was actually too fast paced for my liking, because there were large time lapses.
There were a lot of different things that happened throughout the book. Some things were surprising, some things I saw some coming, and something things that left me shocked. However, I did not feel like there was real drama in the story. The book was so fast paced that there may be a problem, but it would be resolved a few pages later. There was not a whole lot of dialogue between the characters either, and the story was so unbelievable at times.
Maybe my expectations were too high going into the book, but it just wasn't for me. This is a quick read that I would recommend taking to the beach or on a lazy day. If you want an easy read, this book is for you.
Different Versions Available: Hardcopy, Paperback, eReader
Disclosure: I received this item as compensation for an honest review. I did not receive monetary compensation for this post and the thoughts and opinions expressed are my own. I was not obligated to post a positive review.