I think it is important to use natural beauty products, since they are better for your skin and body. IN LOVE is a body and skincare company that realizes the importance of natural beauty products and has created products for the lips, body, face, underarms, and more! These products are only made from quality ingredients found in nature. My favorite thing with IN LOVE is that every ingredient used in their products is beneficial for the body, since they do not put insignificant ingredients in.
Our company upholds the values we would want from anyone else. Purity, results and honesty. We also choose to go beyond the normal, seeking and using resources that are not yet common knowledge. The ingredients and methods we apply are a product of open minded research to find and use in our bodycare, the most amazing natural compounds and progressive science, and make it accessible to those with the same standards as ourselves. We believe that class is something you were born with, not based on what you can afford, and that is why we present luxury without snobbery. We feel that there is no need to sacrifice one standard for another, and that if you stay true to what you really want, the ultimate can be achieved.
True to its name, the scent smells like a fresh coconut and lime combination. The lime scent seems to be stronger than the coconut scent. It is a very refreshing scent. I have used the lotion on my legs, arms, and hands. The lotion rubs right in and absorbs nicely into my skin. There is no greasy after feel, but instead my skin feels very soft. I have been using it twice a day on my skin and will continue to do so. The smell is wonderful and leaves my skin feeling silky smooth.
This shave gel did amazing things for my whole shaving experience. I massaged this onto my legs while I was in the shower. I then shaved my legs like normal, which was I felt was easier to do than normal. I did notice my shave was a lot closer than normal and my legs were perfectly smooth. I experienced no razor burn and felt that they were more hydrated. This shave gel also extended the life of a razor. This shave gel is eco friendly and 100% natural. It soothes the skin as well. This product is a shaving necessity.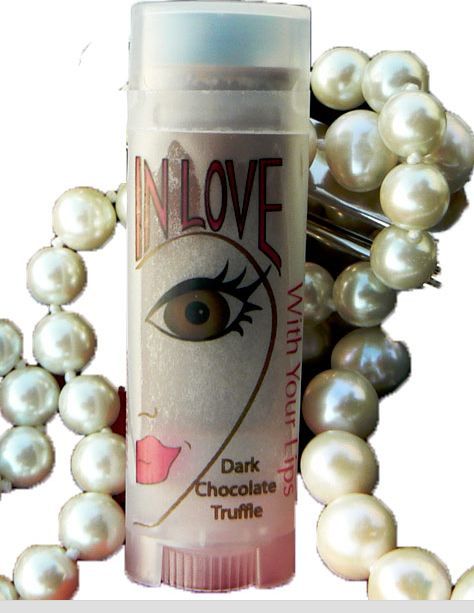 The Coconut Lime Lip Balm has a scent that is identical to the lotion I tried, so I really enjoyed it. The Dark Chocolate Truffle has a scent of a milk chocolate bar, so that is yummy. The lip balms easily smooth over my lips. The design of the lip balm is perfect Instead of the balm being circular, it is more of an oval shape. That means the lip balm does not end up on my skin like other leading lip balms out there. The lip balm feels very good when it is on my lips, and does a great job at moisturizing my lips. This is the perfect everyday lip moisturizer.
This cleanser is specially formulated for people with acne prone skin, dryness, excessive oiliness, aging skin, and more. I have acne prone skin, so this cleanser is perfect for my skin. This facial cleanser has many benefits to it including hydrating dry skin, balances oily skin, evens skin tone, improves texture, and so much more. To use this, I spritzed my face and neck with this. I let it set for a few seconds and then wiped it off. There is no need for water, so this is perfect for on the go. It is so quick to wash my face now as well. My face feels so clean and refreshed after I use it. I love this stuff, and will be carrying this is my purse so I can freshen my face quickly throughout the day.
I tried this deodorant in the Greece scent which is a delectable mixture of warm, citrus scents. This deodorant eliminates odor on contact. This contains only natural ingredients, and is free of aluminum, parabens, and petroleum products. I have never used a natural deodorant before, so I was a little nervous of how it would work. I liked the feel of this deodorant when I put it on. It is more than creamy type of deodorant. I did not experience a problem with white stains either. This natural deodorant did a great job at keeping down my sweat and odor. The deodorant worked all day and did not have to reapply throughout the day. This is a great natural deodorant.
Overall these are really high quality products at such affordable prices. These products are good for the body and for the environment. They worked so well for me and my skin is thanking me for using them.
Connect:
Facebook and Twitter
IN LOVE has been very generous to offer one of you (1) lip balm (1) lotion. Please enter with the Rafflecopter form below. US only. Giveaway ends 8/6.
a Rafflecopter giveaway
Tweet
Disclosure: I received this item as compensation for an honest review. I did not receive monetary compensation for this post and the thoughts and opinions expressed are my own. I was not obligated to post a positive review.