I think silver jewelry is so chic and classic. Silver jewelry goes with basically any outfit, and it is just so timeless. When you go to buy silver jewelry, the nice thing is not you do not have to worry about it going out of style as well. Silver jewelry really will last you forever. There is a company that carries beautiful and unique silver pieces. The site is iLoveSilver.com. With this company, there is no need to spend hours looking through different websites for silver jewelry, because everything is all in one place!
iLoveSilver.com carries such lovely jewelry like…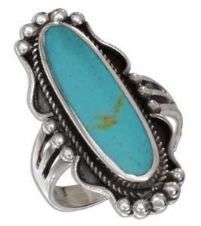 Hi, I'm Matilda, owner, chief jewelry hunter and the driving force behind iLoveSilver.com. This store was born out of a desire to find and share unique silver jewelry pieces with others who believe that jewelry is an

expression of individuality.

Silver jewelry resonates with me because it's sleek, sexy and luxurious. I'm especially drawn to pieces that are elegant, strong and a bit unique. You too? Then you will love this store....
iLoveSilver.com has all the different kinds of silver jewelry you could ever want. They carry bracelets, rings, pendants, necklaces, and stuff for the men as well. The site carries the traditional all silver pieces as well as pieces that have a dash of color. With the large selection of gorgeous pieces, it is so easy to lose track of time looking at all the silver jewelry.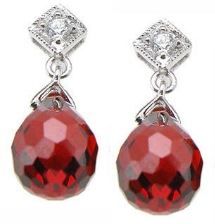 I received a gorgeous pair of ruby earrings. These are called the Ruby Briolette Drop Earrings. Each stone weighs 1.5 carets. The ruby hangs from a carved silver post, accented with a brilliant, pave set white cubic zirconia.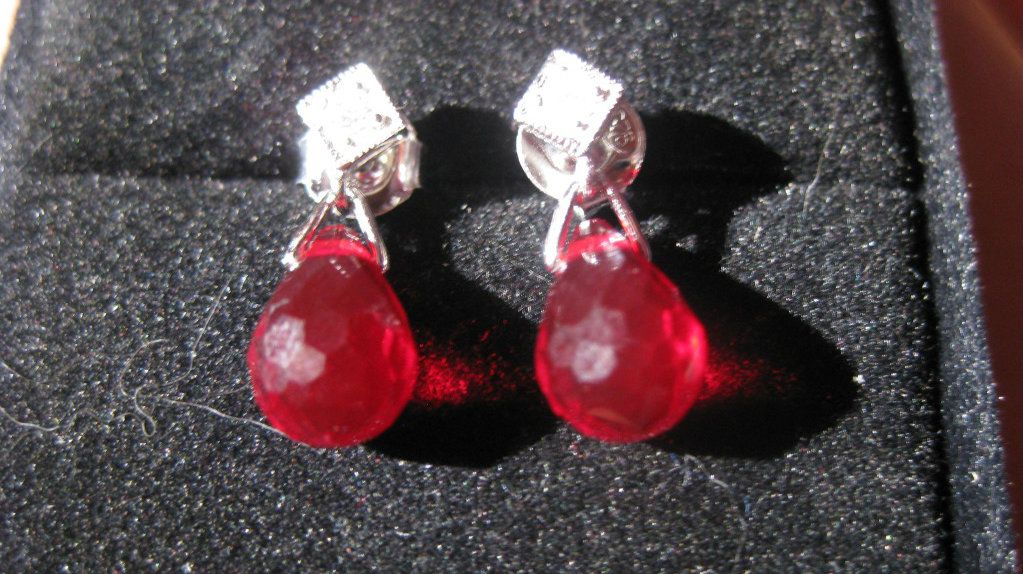 When I received these earrings, they arrived in a nice box. The box is perfect for storing them when you are not wearing them. If you were to wrap the earrings and box up, it would make a lovely present as well. When I opened the box up, I did not know where to look first. My eyes were torn between looking at the beautiful silver at the top of the earring and the dangling rubies. The earrings looked so chic.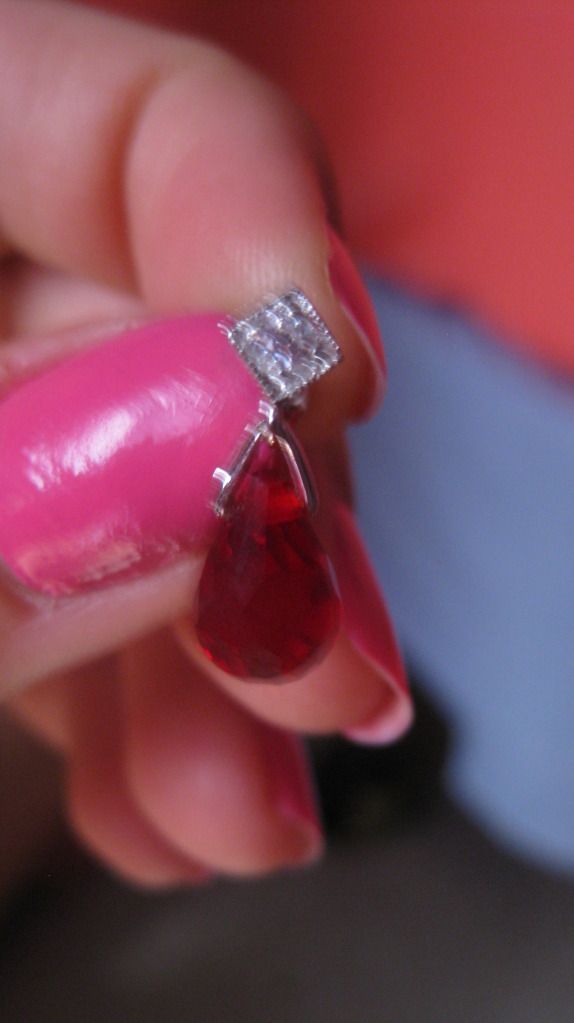 I have worn the earrings two separate days already. The earrings are not heavy, so they do not pull on my ears. However, they are very sturdy and durable. I am able to wear them all day long and have no problems with my ears becoming infecting. A great thing about these earrings is that they are so easy to match. It seems like no matter what I am wearing, the earrings match my outfit wonderfully, especially with my work clothes. Plus these earrings are only $39, so they are extremely affordable. I give these earrings and iLoveSilver.com a thumbs up!
Do you like the Ruby Briolette Drop Earrings? Well I am excited to tell you two different ways you can be a proud owner of a pair.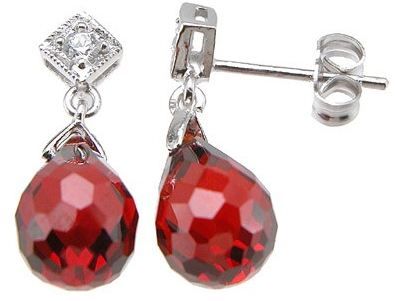 If you go here, enter your first name and email address. You will receive a confirmation email immediately. You MUST hit confirm. Then when you do that, you will be entered into the giveaway to win a pair of your own ruby earrings. You will also receive an email with a 10% off code to purchase the earrings if you do not win or to buy yourself something else that catches your eye! Giveaway ends 8/1. Open International.
So go HERE

to enter the GIVEAWAY! -- And remember to CONFIRM to qualify.
Or go HERE to see the other jewelry iLoveSilver.com sells.
Disclosure: I received this item as compensation for an honest review. I did not receive monetary compensation for this post and the thoughts and opinions expressed are my own. I was not obligated to post a positive review.