When it comes to jewelry, I am always drawn to items that are unique and have a special feel about them. I like jewelry that stands out and is not like every other piece of jewelry out there. Bev's Beadz sells bracelets, necklaces, and earrings for women and men too. Bev's Beadz is far from your average jewelry company. Each piece is made with Trade Beads which date all the way back to the 15th century and are typically related to West Africa. So Bev's Beadz jewelry has a very distinct look and no two jewelry pieces are ever completely identical!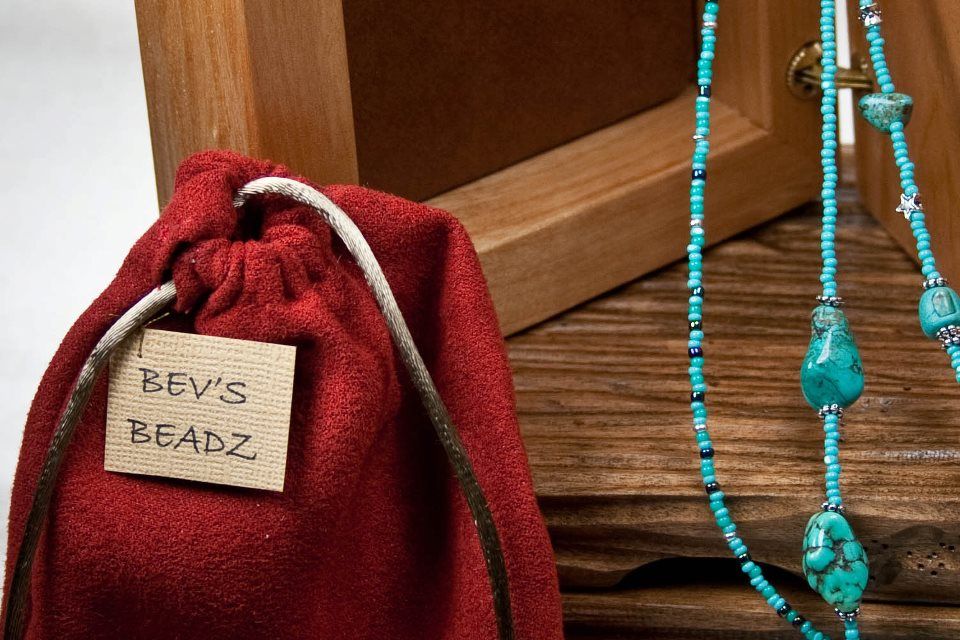 About Bev's Beadz (from the website):
My fascination with the beauty and the history of the Trade beads, has led to my collecting these truly ancient treasures. The jewelry I create is comprised of the rich desert colors. Turquoise, Lapis, Coral, Jasper, Amber, metals, beads of wood, bone, and glass, are some of the materials incorporated with the reclaimed Trade beads. Each piece of jewelry I create, also features hand- sculpted clay beads inset with a piece of my favorite stone, Turquoise. Pieces may be similar, but never exactly duplicated, each item is unique. Rarely do I create items with symmetry, but rather designing as the spirit moves me.
Bev's Beadz jewelry is very popular and has been worn by celebs such as Steven Tyler and Jason Aldean. Plus models featured in Sports Illustrated posed in the jewelry as well. I think that is so cool and I see why such big stars are wearing this jewelry. The jewelry has a rustic, bohemian feel about it that goes perfect with any sort of outfit I feel like wearing. Each piece is created with such beautiful beads, that my eyes are just captivated when seeing the pieces.
I received the bracelet called Refuge. When I first saw it, I instantly fell in love with it. It is unlike any other bracelet I have ever seen. First off, the bracelet actually measures over a few feet! This is because it is a wrap bracelet. So to wear it, I wrap it around my wrist several times until it fits perfectly. The bracelet then has a loop and a wooden toggle that ensures the bracelets stays on my wrist.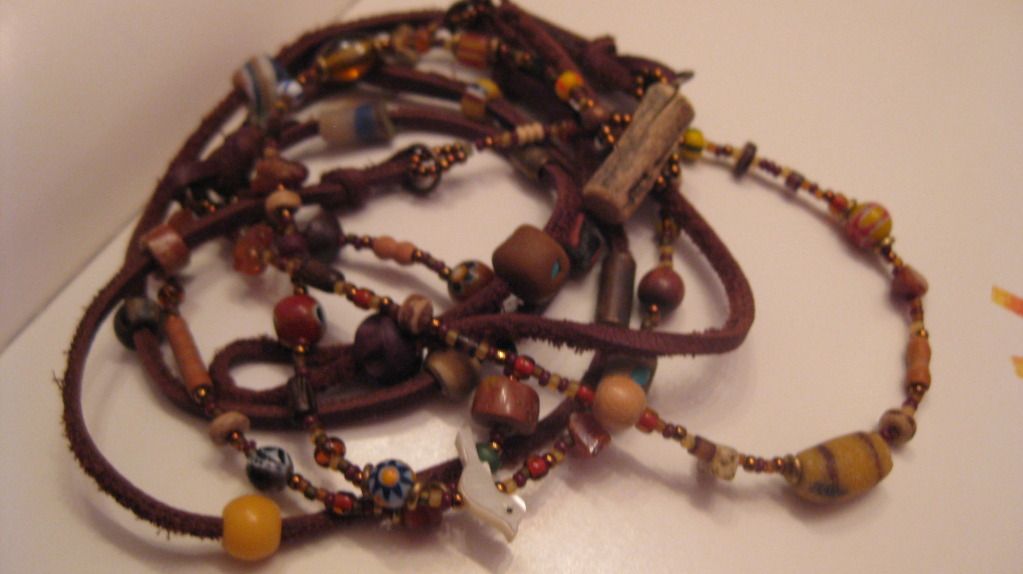 The bracelet's design and detail is absolutely stunning. It is made with a leather strap outfitted with intricate and one of a kind beads. I spent so much time looking at all the beads, because each one is so unique and pretty. I think my favorite would have to be the little bird beads throughout the bracelet.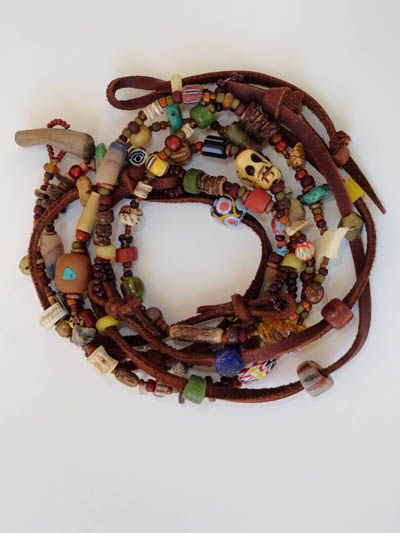 I am so impressed with how well made the bracelet is and how durable it is. The bracelet stays on my wrist perfectly and completes so many of my outfits. I absolutely LOVE (I never use caps, but I want to make sure you understand how much I love it) this bracelet and could not be any happier! This is so fashionable and chic. You cannot find another bracelet like this. Bev's Beadz really makes wonderful pieces. This jewelry company has such a great selection of different pieces with beautiful detail that it is easy to get lost on the website searching for the perfect jewelry item to buy.
Bev's Beadz has been very generous to offer one of you the Refuge bracelet featured above. Enter with the Rafflecopter form below. US only. The giveaway ends 7/22. Good luck!
a Rafflecopter giveaway
Tweet
Disclosure: I received this item as compensation for an honest review. I did not receive monetary compensation for this post and the thoughts and opinions expressed are my own. I was not obligated to post a positive review.