Having a wallet is a necessity. For me though, I always have trouble finding the perfect wallet. They either seem to be too long, too thick, or just too small. I do not carry around much in my wallet. I just have the few plastic cards, money, and a few punch cards. So the wallet I use is just a little too bulky for what I need. Alicia Klein has created the perfect wallet to fit my need. This wallet is called the Taxi Wallet.

About Alicia Klein and the Taxi Wallet:
Based in the San Francisco Bay Area, Alicia Klein and her company are committed to distinctive designs, excellent quality, and outstanding customer service. You can find the TAXI WALLET®, ALICIA KLEIN® and OWLrecycled® collections in fine shops, boutiques, and catalogs throughout the United States and abroad.
In 1987, Alicia Klein co-created an original little wallet dubbed the Taxi Wallet®. Initially created as a travel wallet, the Taxi Wallet® has grown to be an everyday wallet and a treasured American brand! Alicia officially launched her signature collection in 2005. Originally design with the female executive in mind, the collection has grown to appeal to women - and men - of all ages and career levels.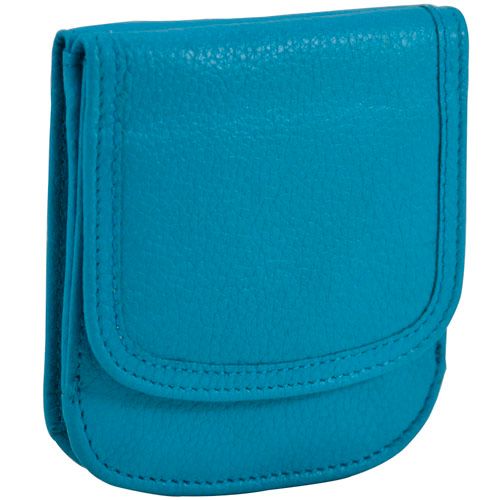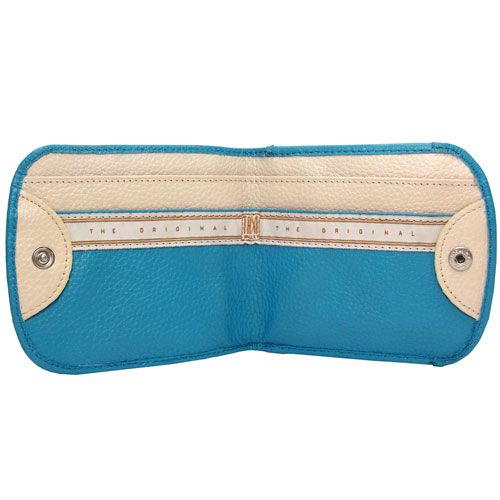 These nifty and fashionable wallets come in 12 different key designs, but then each design comes in several different patterns and colors. So there is a huge selection and variety to fit each person's liking. This wallet is perfect for travel or as an everyday wallet like I use it for.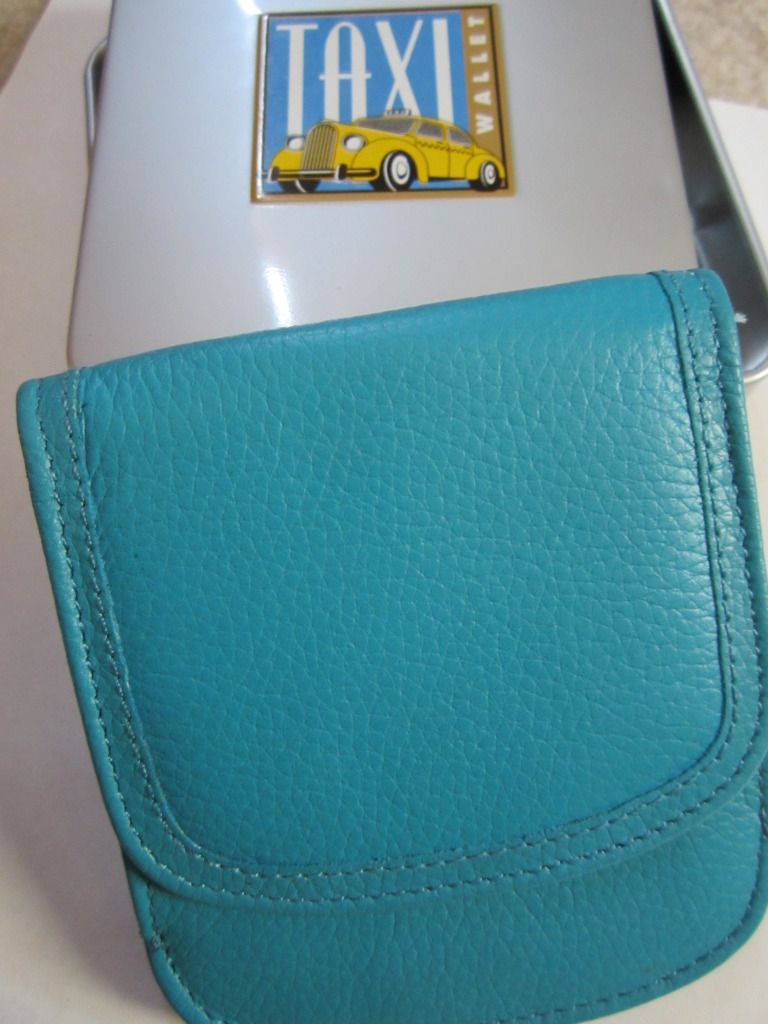 I received a Taxi Wallet from the Canyon collection in Turquoise. The Taxi Wallet arrived in a tin box that has the Taxi Wallet logo on the lid. On the side of the tin says "Fare" and a slot for money. I think that is very cute. Then when I opened the tin, the Taxi Wallet is store in a nice cloth case. Then when I removed the Taxi Wallet from the sleeve I was engulfed with the nice leather scent, so I knew this wallet was going to be high quality.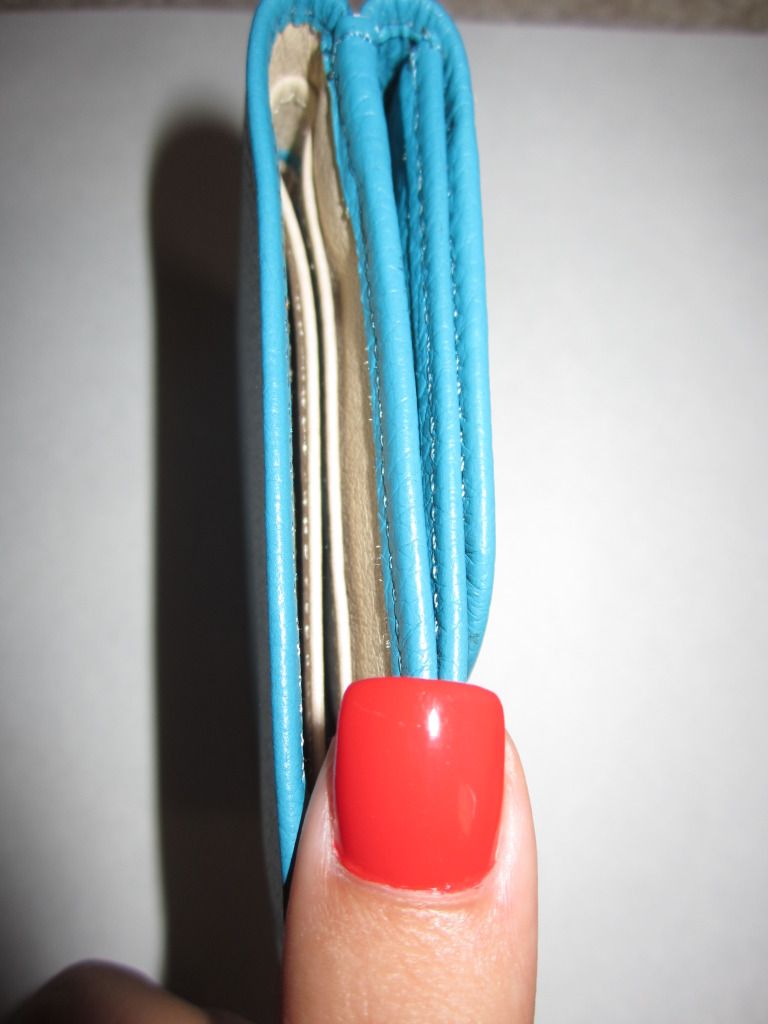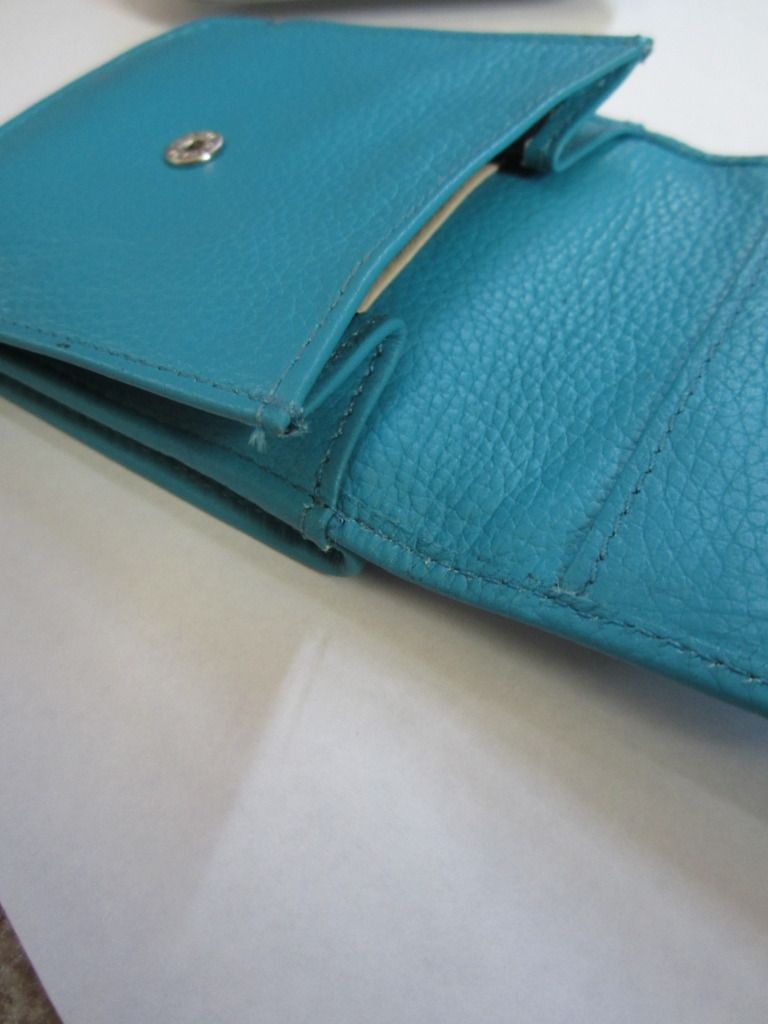 I instantly loved the color of the wallet, because the turquoise is a great hue. The wallet has a sleek design, which means it does not take up much room yet is able to store all my necessities plus more. There is an inside flap pocket that is able to store change and plastic cards. A middle compartment stores business cards and receipts or punch cards as I use it for. Then there is two currency pockets which is perfect for separating the currencies when you are traveling.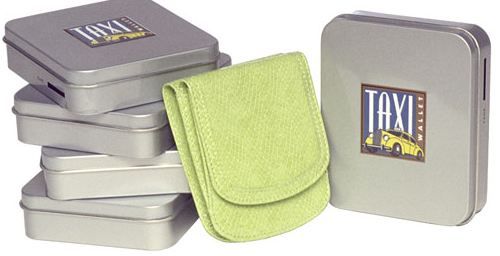 I love the Taxi wallet I received. It is large enough to store everything I need it to, yet thin enough to even be stored in a pocket. It is made out of high quality leather and is extremely durable. This wallet is absolutely perfect for me, and I could not be happier.
Alicia Klein has been generous enough to offer one of you a chance to win a Taxi Wallet of your own. Please enter with the Rafflecopter form below. US only. Ends 8/8.
a Rafflecopter giveaway
Tweet
Disclosure: I received this item as compensation for an honest review. I did not receive monetary compensation for this post and the thoughts and opinions expressed are my own. I was not obligated to post a positive review.