I have not been married before, but when that day does come I know I want my wedding to be at the beach. Since I live nowhere near the ocean, it is always special to me when I do make it to the beach. It is such a beautiful place, so that is where I want my special day to take place at. The perfect sandals have been created by Jewels by Jan to wear during that special day. These are custom made, barefoot sandals that are unlike any other sandals out there. They are absolutely stunning!

Jewels by Jan

was started in 2003 by two sisters, Jan and Pat. Each of their sandals has a beautiful centerpiece to really make the sandal stand out. Their signature centerpiece is a Mother of Pearl medallion which comes straight from the ocean. So these sandals are created with a piece of the ocean. Jan and Pat hand create each sandal with materials like Swarovski crystals, beads, a centerpiece, rhinestones, pearls, glass, and more.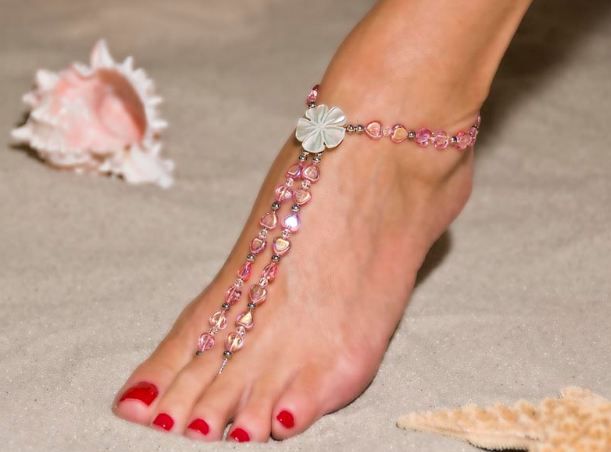 What I like is that each sandal is custom made for each specific customer, so that means there is no generic sizes (small, medium, large). Jewels by Jan will create a sandal based on your actual shoe size to ensure that is fits perfectly. There are over 20 different sandal designs to choose from along with other bridal accessories to really make your special day be one that will never been forgotten. Jewels by Jan also sells sandals for bridesmaids, flower girls, men's sandals, and provides custom orders.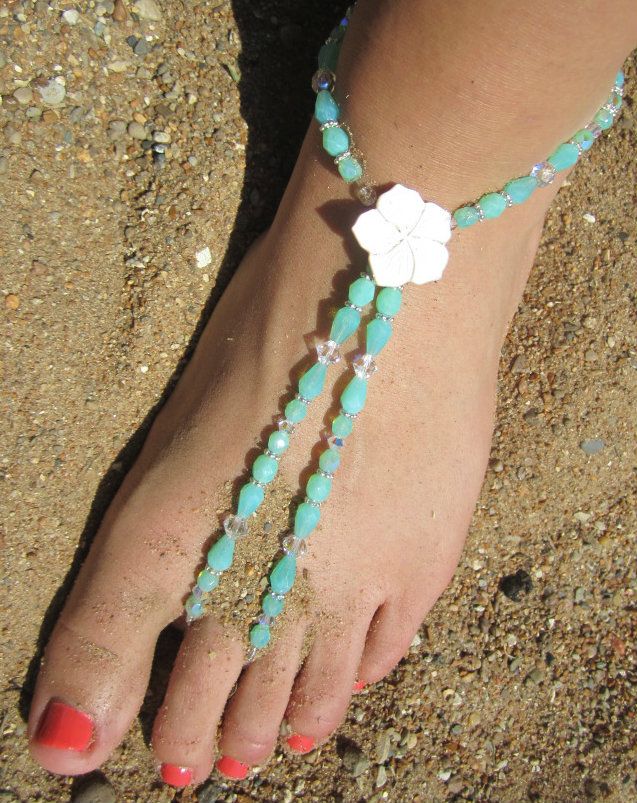 I received the Crème De Menthe barefoot sandal. This beautiful sandal is created with seafoam green glass beads, Swarovski crystals, and silver-plated spacers with the Mother of Pearl medallion. Two equal loops compose the sandal with the medallion in the center. One loop easily fits over my ankle and the other loop fits perfectly over my second toe. The part of the sandal that loops around the second toe is composed of very little silver beads. These made it very comfortable to wear around my toe.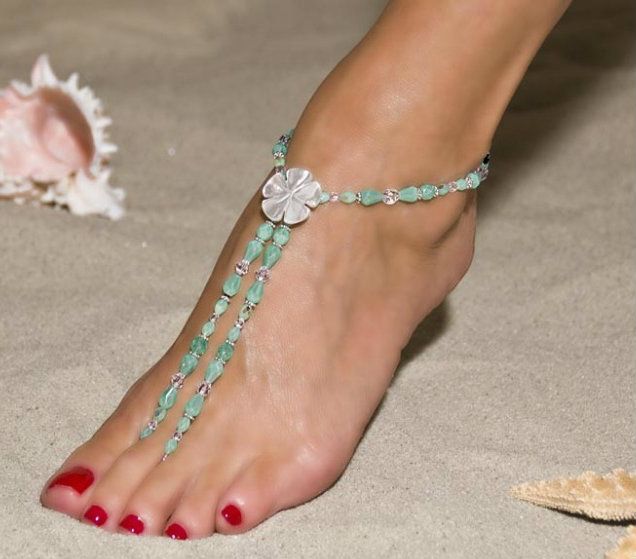 The color of the sandal I received is absolutely gorgeous. All the beads that are strung together create such a stunning look, and the medallion completes the sandal. The sandal is very durable, and fits my feet perfectly. The sandal is extremely comfortable to wear and I completely forget that the sandals are on my feet after a few moments. I am so impressed with how beautiful these sandals truly are.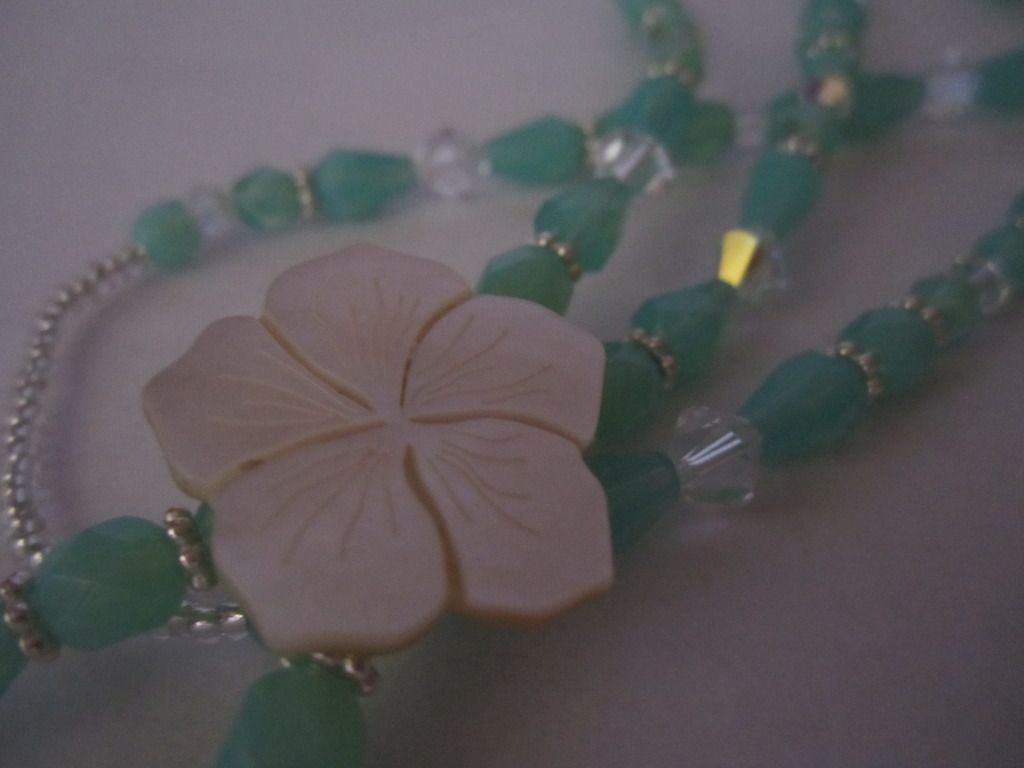 If you are not getting married, it does not mean you cannot wear the Barefoot Sandals. If you are going to the beach, these sandals would really dress up your beach outfit. Or if you are laying around the pool for the day. Or you can wear these with sandals with heels to have a unique look. Or you could loop both loops around your ankle to create an ankle bracelet. The possibilities are endless as to what you can do with your Barefoot Sandal. These sandals are stunning and one of a kind. My pictures just do not capture the true beauty of these sandals. I absolutely adore the one I received because it is so beautiful. You cannot go wrong with wearing this to the beach or a special occasion and you can be sure your day will be filled with compliments after compliments!!
Jewels by Jan is very generous and is offering one lucky winner a Barefoot Sandal in a design of their choosing (excluding the Bridal Elegance). Please enter with the Rafflecopter form below. Open to US only. Ends 7/14.
a Rafflecopter giveaway
Tweet
Disclosure: I received this item as compensation for an honest review. I did not receive monetary compensation for this post and the thoughts and opinions expressed are my own. I was not obligated to post a positive review.