When it comes to working out, I think it is always important to wear the proper clothes. If I am out on run on a hot day, I want something that reflects sweat very well and keeps me cool. If I am on the elliptical at the gym, I want something that is comfortable and allows me to move freely. Something that is equally important besides how I feel in the clothing, is how the clothes look. If I think my outfit is fashionable, I find that I end up working out harder and feel more motivated. Fitness Etc. is an fitness apparel business that has been selling high quality clothing for over 20 years. I was able to try several pieces from Fitness Etc.
About Fitness Etc. (from their website):
Fitness Etc.'s founders have been in the fitness apparel business for over 20 years. Fitness Etc. is well known for its wide selection of high quality workout gear, supplies, and unique fitness fashions. When you visit Fitness Etc. the latest trends, newest styles, cuts, and colors can always be found for Men and Women at low prices. Whether you're into walking, biking, bodybuilding, powerlifting, martial arts, tennis, yoga, pilates, golf, running, boxing, dancing, or just general fitness, Fitness Etc. has something to help you enjoy your sport of choice in comfort and style.
I was able to try this tank top is black and plum. I love this tank top for so many reasons. It is form fitting, but it still allows me to move and feel comfortable in it. I am really big into layering different colored clothes, so I was able to have the top of my sports bra peek out for a touch a color. I also like that this tank top is absolutely perfect for working out. It is also perfect as a go anywhere tank top whether I am just at home or out shopping. This is the ultimate tank top and is sold at a very affordable price too. There are many different colors to choose from as well.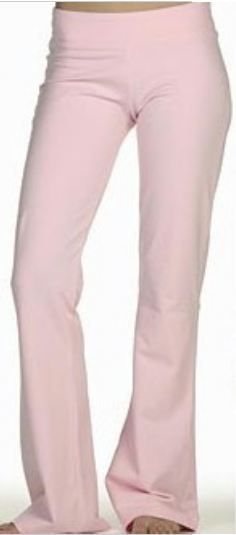 These pants are so comfy and so easy to move in. I would recommend wearing these during yoga, on a workout machine, or for a workout class. I received these pants in pink. The pants hug my legs and hips is the right places and flare out at the bottom. Just like the tank tops, I will be wearing these pants besides when I am working out since they are just that great.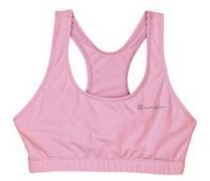 Champion Racer Back Sports Bra
I always make sure to work out with a good sports bra, and this one is no exception. I sometimes have a problem with sports bras being very uncomfortable but did not experience a problem with this one at all. It kept snug what needed to be, but I still felt free and loose. Plus the pink color is very cute!
When I received this and figured out what it was, I cannot tell you how excited I was! I have so many cute tank tops or strapless shirts that I love, but I typically do not feel like dealing with the strapless bra. I now can wear these shirts and a normal bra too. Sounds too good to be true, but it isn't! To use the Clear Bra Straps, I just took my normal bra straps off and replaced it with the clear ones. With my hair down, you do not even see it. I love these things. It also comes with the Perfect Bra Strap Holder which converts normal bras into racerback ones. I actually have never tried them before either and loved it. Today to work I wore a sheer shirt with a tank top underneath and strapped my bra back. I could tell no difference and did not have to check every two seconds to see if my straps were showing. I could not be more impressed with this super affordable item!
This perfect go to bag completes my look. It is large enough to carry everything I need for a successful workout!
I love Fitness Etc. for workout clothes and even for anytime clothes. The items I received are high quality, look very fashionable and fun, and are perfect for working out. Plus the fact I can even wear them when I am not working out is even better. This site carries so many different types and clothes and styles that you will easily lose track of time trying to look at everything!
How to buy:
Click on the headings for each item or go here for their homepage
Fitness Etc. is very generous and has offered one of my readers a $50.00 gift certificate! Please enter with the Rafflecopter form below. Ends 7/18. US only.
Fitness Etc. is also giving you a 20% coupon off their entire site through July
30, 2012 with the code GFDCC2
a Rafflecopter giveaway
Tweet
Disclosure: I received this item as compensation for an honest review. I did not receive monetary compensation for this post and the thoughts and opinions expressed are my own. I was not obligated to post a positive review.