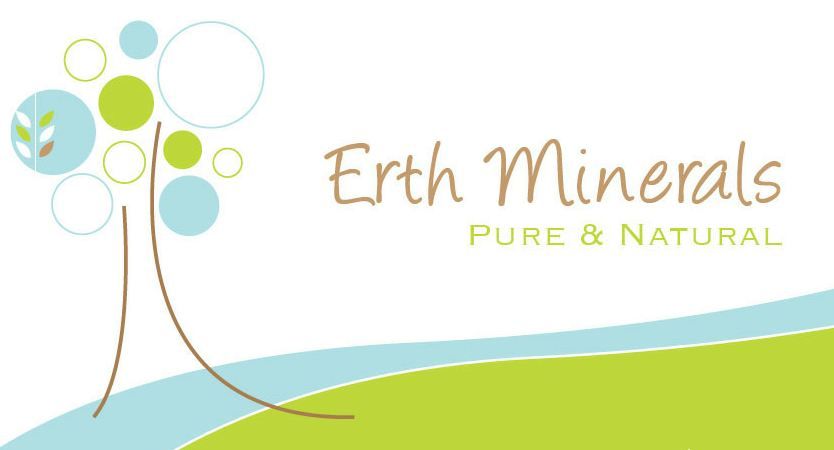 Did you know that the most of today's makeup is composed of 95-100% of synthetic ingredients? I did not realize the statistic was so high until today. I thought there would be more natural ingredients in the leading makeup but I was wrong. Erth mineral makeup knew this and created makeup that is 95-100% natural. Erth Minerals natural and organic skincare line is complete with cleansers, moisturizers, toners, and scrubs. Their makeup line includes foundation, concealers, blush, eye shadow, lip gloss, eye primer, mascara, and bronzer.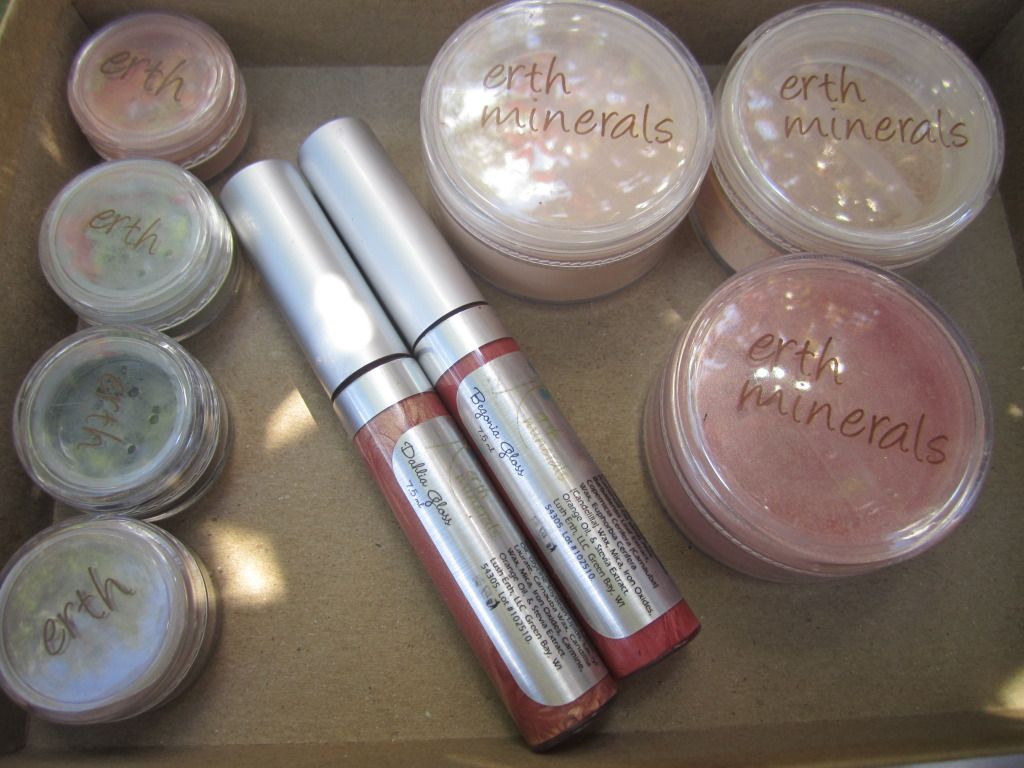 Erth

mineral makeup

is 100% pure, crushed minerals! The Erth Minerals brand uses only the finest ingredients and uses no unnecessary fillers such as bismuth oxychloride & talc PLUS our cosmetics contain no nano-particles.
All Erth mineral makeup, including our
mineral foundations
,
mineral bronzers
, and mineral veils, apply beautifully and help condition the skin while giving you a soft, natural look. Our

mineral makeup

is naturally non-comedogenic and bacteria resistant and wonderful for covering acne and rosacea without irritating your skin. We provide a 100% money-back guarantee on all of our
mineral cosmetics
. That's how strongly we believe that you will absolutely love our makeup first for our quality, but also for the value!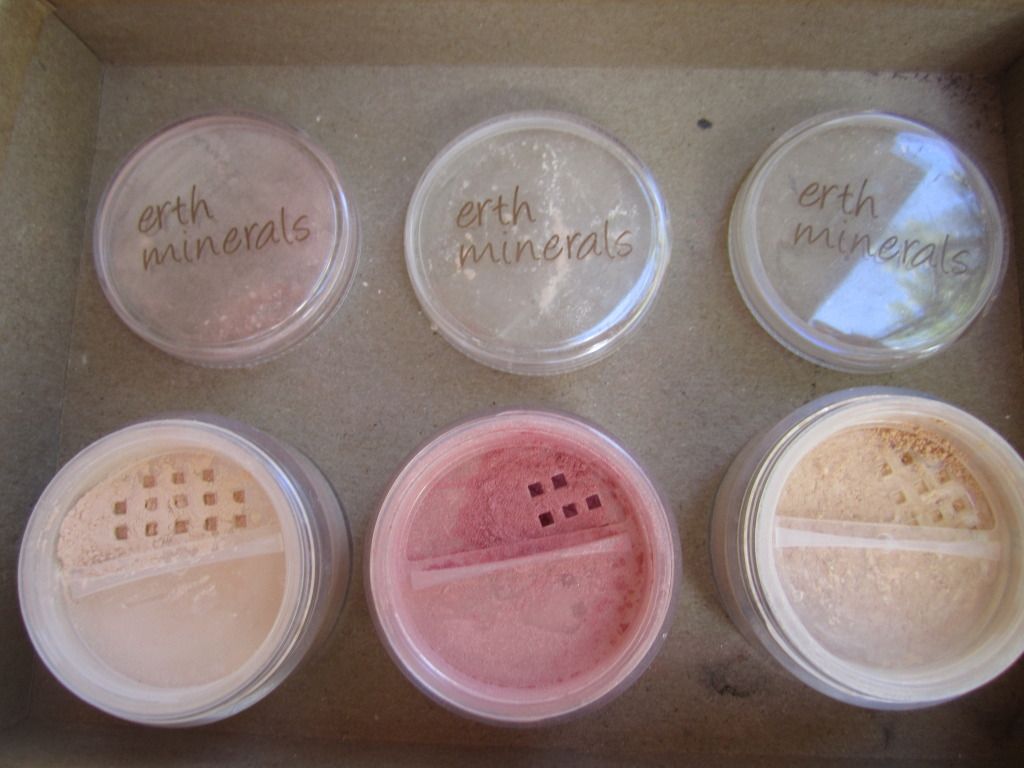 I was able to try the mineral foundation. Erth Minerals features 15 different shades, so everyone can match their skin tone to the foundation. The foundation spread easily over my skin to even out my skin tone. I am really happy how well the foundation hid my imperfections. Another great thing about this foundation is the price. The competitor's price for mineral foundation comes close to $30, but Erth's foundation is only $15. This mineral foundation is very high quality with a low price.
Erth's Blushers (love the name) added a touch of color and a hint of sparkle to my cheeks. This did a wonderful job at enhancing my cheekbones. All I needed was a touch of the mineral blusher to get the desired look I wanted. There are five different shades to choose from, and this product is 100% natural.
Erth's eyeshadows are so fun because there are just so many choices between the color and the type. Erth sells many different hues of colors from brown, pink, green, white, tan, and more. Then they offer matte, sparkly, and pearlescent. The four colors I tried look identical to what is shown on Erth's website. That is nice, because it is such a pain when something looks like one color online but completely different in person. I love their eyeshadow. The mineral powder went on so well, that I was able to blend the colors to create the perfect look. The individual colors looked so nice by themselves as well on my eyelids.

Erth mineral makeup sells lip glosses that are perfect for everyday wear. Erth sells 7 different hues. I liked that this lip gloss was long lasted and had a very nice shine. The hint of shimmer added a nice touch. It also sticky or leave a residue on my lips like some glosses do.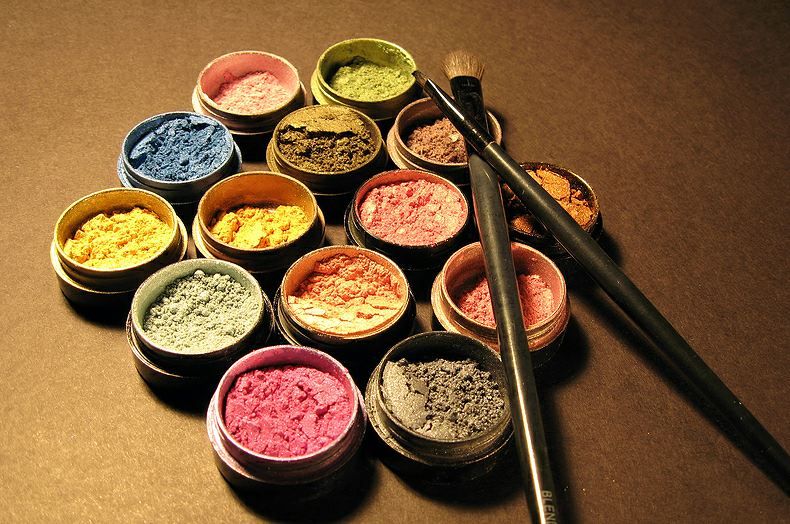 With all of the different colors of products that Erth offers can be a little overwhelming and you can find yourself thinking "which color works best for my skin!?". Well Erth Minerals has created a helpful guide for their different products, so it is simple to figure which color is best. This is great! I love Erth's mineral makeup. I think it works so much better than its pricey competitors. If you wear mineral makeup or are thinking of trying it out, you should check out Erth's mineral makeup.
Tweet
Disclosure: I received this item as compensation for an honest review. I did not receive monetary compensation for this post and the thoughts and opinions expressed are my own. I was not obligated to post a positive review.