Perfume is something that I wear every day, and I have quite a collection of different types. I just love it. I actually have never even smelled a unisex perfume before. I knew unisex fragrances existed, but I did not know any specific ones. I was able to try Miller Harris Figue Amere which is a unisex, discount fragrances. I was pretty curious to see if I thought it actually would be a scent both guys and girls can wear. I think Harris Miller did a perfect job of making this a scent both sexes can enjoy.
Miller Harris Figue Amere was inspired by Lyn Harris's trip to Ibiza. She loved the combination of the bitter, ripe green figs and the Mediterranean air. The scent starts out as a dry, woodsy scent. Then it turns into a mixture of fig, floral, and a little touch of powder. But I would not call this a fruity or floral scent. The scent is more of a sophisticated one.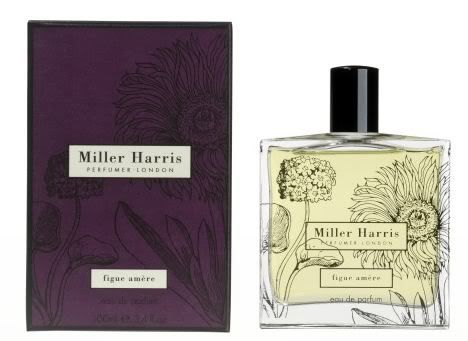 This perfume is packed with different scents. Figue Amere contains notes of Bergamot, Mandarin, Green Fig, Narcissus Poeticus, Rose, Green Violet Leaves, Angelica Base, Cedar, Amber, and Seamoss. Since there is so many different scents, Flgue Amere is not your average fig fragrance. The fig scent is not very strong, so I smell so many different things along with it. The scent lasts me through the whole day. It is just not a very strong scent, so if you like more of a subtle scent this is for you.
Miller Harris FigueAmere has a very unique scent unlike other fig perfumes that are sold. The scent is memorable and alluring. The different scents create a wonderful aroma. It is a fresh, light scent that is perfect for any day or occasion. If you enjoy the scent of figs or a woodsy scent, Figue Amere is for you whether you're a man or woman!
I received one or more of the products mentioned above for free using Tomoson.com. Regardless, I only recommend products or services I use personally and believe will be good for my readers.
Tweet