It is very important to take care of your skin and your face. After all, that is the part of your body that everybody always sees day after day. To properly take care of your skin to ensure it looks healthy and radiant, using simple face wash is not enough. I was able to try The Theraderm Skin Renewal System. This is a four step system that is easy to use daily.
This product was created by a Plastic and Reconstructive Surgeon. This system is a daily regime that will create healthy and radiant skin no matter what your age is. Each product in the system contains ingredients that will help enhance the skin's ability to restore itself. When using the products, the result would be healthy and radiant skin.
This system is to be used each day in the morning and in the night. The system is based on the four components of healthy skin: Cleanse, Exfoliate, Repair, and Hydrate. Each bottle of product is numbered 1 through 4, so it is easy to remember the order of each product.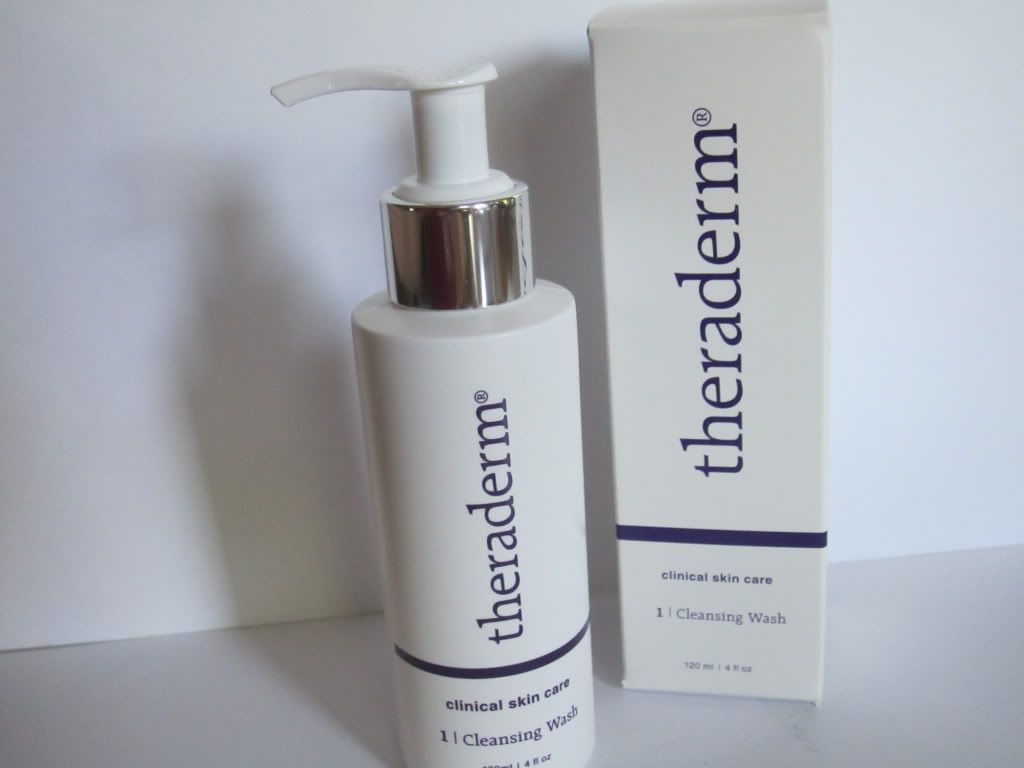 The first step in the system is the Theraderm Cleansing Wash. To use this, I put a small amount on a damp wash cloth and massaged it into my skin. The soap is clear and has a very light, cool scent. Then I washed it off my face with warm water. When I dry my face, it always feels so clean and refreshed. This cleanser was very soft on my face and did not dry it out. The soap works by gently loosening and cleaning the skin of extra oil and cellular debris.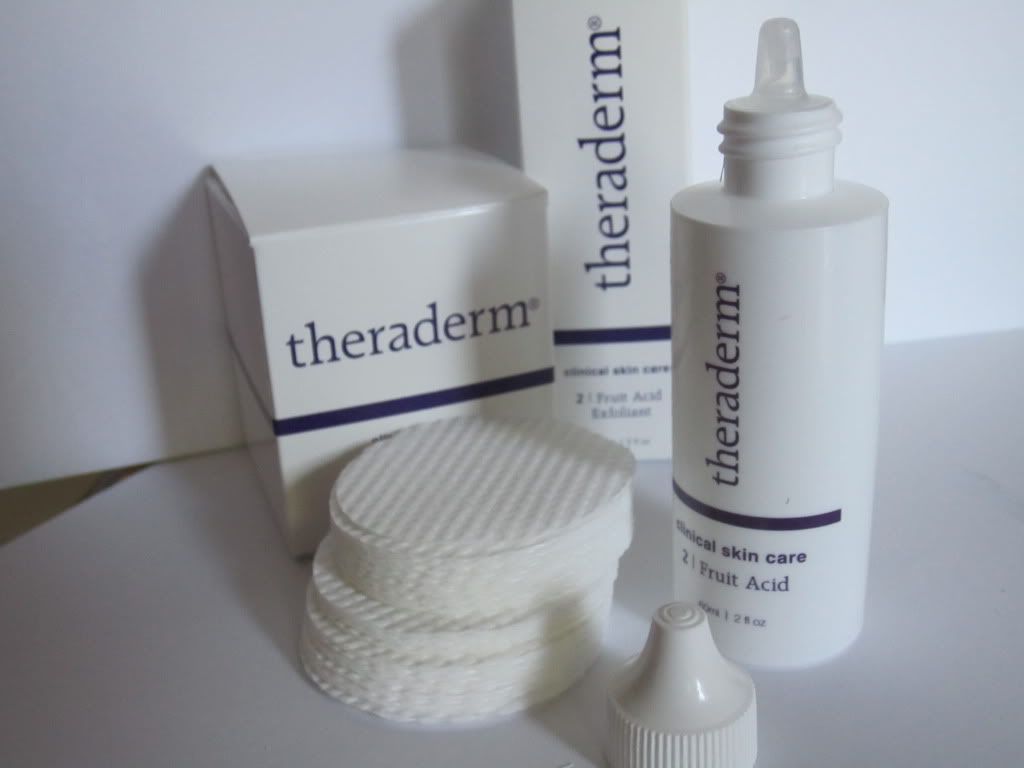 The second step is the Theraderm Fruit Acid Exfoliant. For this step, I would squeeze several drops of the exfoliant on pads that are included in the Skin Renewal System as well. I like that these pads are textured, because it acts as a mild exfoliatant while still being gentle. The exfoliate naturally exfoliates the outer skin layers, which stimulates natural growth of new skin.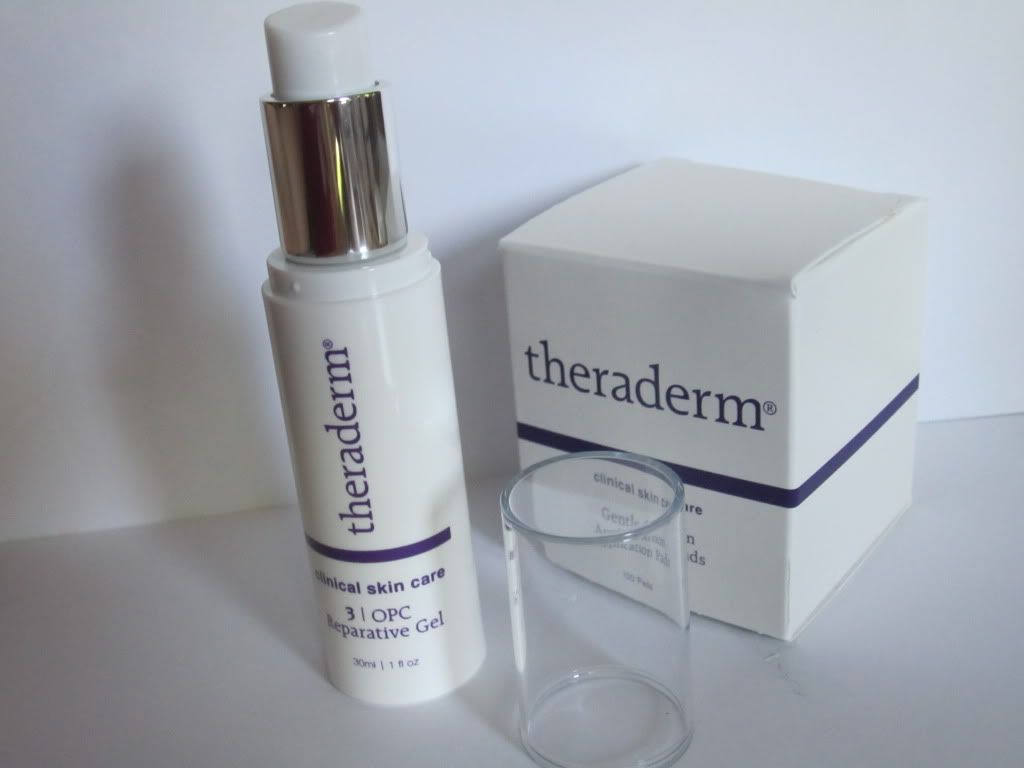 The third step is the OPC Reparative Gel. This step was very simple. I would put some gel on my finger and put a thin layer all over my face. This product protects skin against environmental damage. It goes on smoothly and soaks right in.
The last step is the Theraderm Peptide Hydrator. This is a thicker cream. I would apply this all over my face with my fingertips. The Peptide Hydrator promotes a healthy appearance while providing like hydration. Plus this acts as a makeup primer. I like that after I apply it, my skin does not feel greasy or oily.
Using all these products is very simple. I like that even though there are four steps in the system, it does not take very long to complete them all. I did need to wait in between each step for each product to dry, so it only took a few minutes to complete the process. I really like this, because I am typically rushed in the morning. My skin always feels very refreshed, revived, and healthy after the treatment. These high quality products have already made my skin feel different. I plan on continuing to use this system and see how my skin transforms.
Therapon Skin Health has been so generous to give one of my readers a Skin Renewal System of their own. Please enter with the Rafflecopter form below. Ends 6/4. US only.
a Rafflecopter giveaway
Tweet
I received one or more of the products mentioned above for free using
Tomoson.com
. Regardless, I only recommend products or services I use personally and believe will be good for my readers.