This is a Sponsored post written by me on behalf of
éclos Skin Care
. All opinions are 100% mine.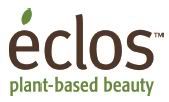 Sooner or later our skin starts to show the beginning signs of aging. It is just an inevitable fact of life that everyone has to deal with at some point. That does not mean you should just let it happen though. Department stores and home shopping networks sell skin care regimes to keep your skin looking more youthful. The problem is that most of them are overly expensive and contain harsh manmade ingredients.
éclos Skin Care is a skin care system that is not like any out there. This system features Apple Stem Cells that have been extracted from a rare Swiss apple which have shown an ability to stimulate skin stem cells. This then encourages aging skin to behave like younger skin. Plant extracts, vitamins, and anti-oxidants are also ingredients in these products. All the ingredients work together to reduce the appearance of fine lines, wrinkles, and tired skin.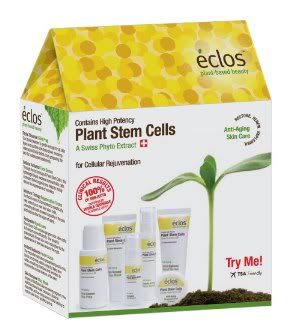 Similar products to éclos Skin Care were once only available in the department stores at an unaffordable price tag to the normal person. This brand is the first to bring the Apple Stem Cells mainstream at an affordable price.
I have always enjoyed skin care systems as opposed to creating your own with different products, because it takes the guess work out of the beauty process. You have all the products you need in front of you with directions on how to use. There is six steps/products in this system.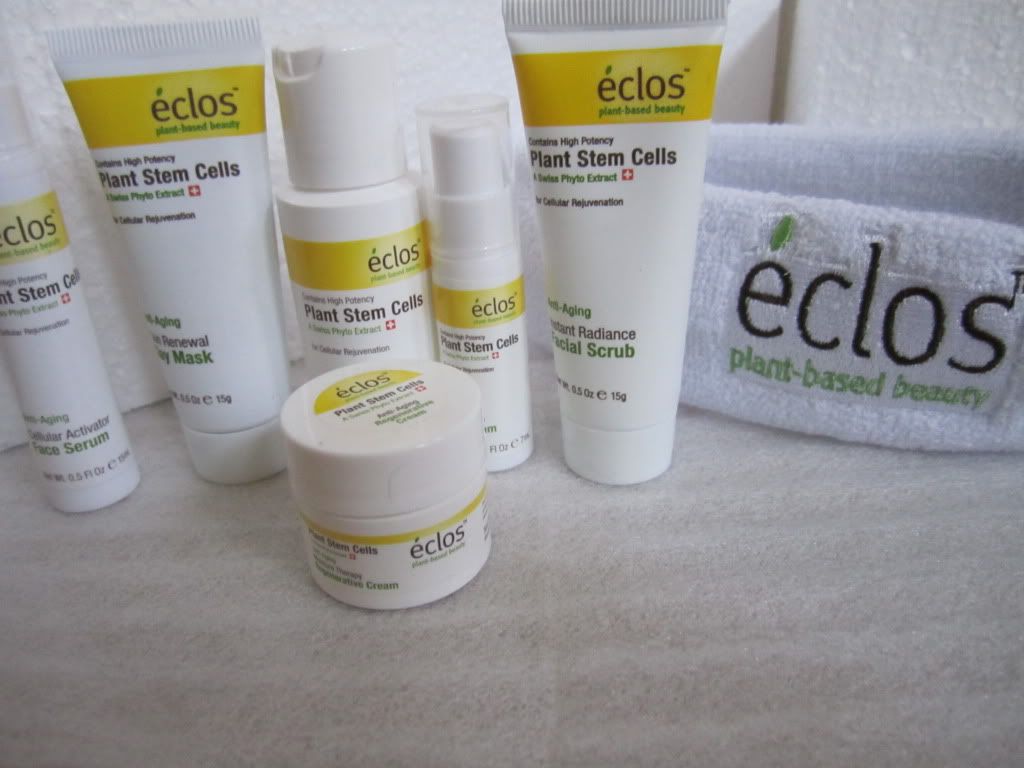 Facial Cleanser Skin Prep:
This is a very refreshing facial wash that removes the daily makeup, dirt, and oil from your skin. It preps your skin for the following stages.
Cellular Activator Face Serum:
This is a light weight serum that is applied over the entire face. This nourishes skin cells and promotes collagen production which makes the skin look healthier and more youthful.
Moisture Therapy Regenerative Cream:
This facial cream revitalizes skin cells which tighten sagging skin and postpone wrinkles. It also helps the skin repair itself.
Restorative Eye Cream:
This visibility will reduce fine lines and wrinkles around the eyes while also increasing the moisture around the eye area.
Instant Radiance Facial Scrub:
This is an exfoliater that removes dead skin and evens out skin tone and texture. It restores the radiance of the skin.
Skin Renewal Clay Mask:
This unclogs and tightens pores to reduce their visible appearance. It also helps to restore the smooth, youthful skin.
éclos recommends using the system in the morning and at night each day. So I have been using this two times a day for about a week and a half now. The first thing I noticed about the products is their smell. They each have a very light, clean smell that lingers even after I am done with the treatments. The scents are created with natural ingredients including rosewood, ylang ylang, and geranium.
My favorite product would have to be the Instant Radiance Facial Scrub. When I apply it to my face, the scrub would have a warm feeling. Then when I would massage the product on my face, the combination of the warmth and grit texture felt very good. If I had to choose one product, this would be the one I would have to have more of when I run out.
I also love how éclos offers their products in a very affordable kit. The kit retails for $19.99 and includes the six products discussed above and a terrycloth headband to hold back your hair during the beauty routine. The headband did a great job of holding my hair back. It is a great way to try out all their products before buying bigger sizes.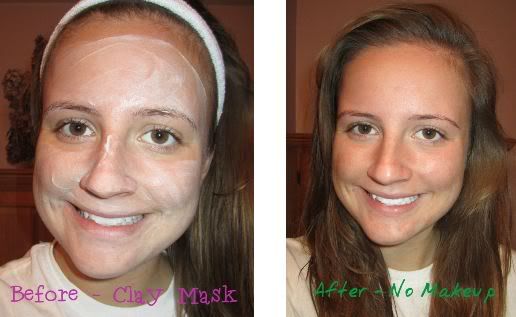 Since using the products, I have noticed a difference in my skin. My skin feels a lot cleaner, more refreshed, and tighter. My pores also look visibly smaller. I think the éclos products are wonderful. They are made to work for all skin types, contains high potency plant stem cells, and makes my skin look and feel better!
Where to buy: Ulta, Right Aid, Walgreens, GNC


éclos has been generous enough to offer the same kit that I was able to try to my readers. Entering is simple. Just leave one comment below with your email address saying which product you are looking forward to trying the most!

The giveaway will end 6/6. US only.
Tweet