I cannot believe it will be Mother's Day again in just a few short days. It seems like it was just Mother's Day. So that means it is time to figure out what to get your mother as a present. A site you may not have thought of buying from is EdenFantasys.com. This site is an adult sex shop but they also have lingerie, bath products, and beauty products. It is a great site to select something for your mom because the selection is so vast and has lots of goodies. Plus EdenFantasys is having a great sale right now. Make sure to use these discount codes to save some serious money!
-
15% off $30+ with the code MAMA15
-
20% off $50+ with the code MAMA20
-
25% off $100+ with the code MAMA25
-
30% off $150+ with the code MAMA30
So do you need some ideas of things to buy? Well here are some things that I have my eye on:
I use lotion everyday on my legs after shaving and on my hands. I absolutely love lotion. I have tried EOS's lip balm before and think it works great! So I really want to try this lotion. It is infused with Shea Butter and oat extract. It also has natural antioxidants, essential nutrients, and Vitamins C and E. These ingredients will leave the skin feeling smooth.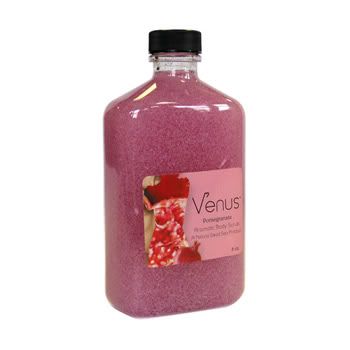 I actually have ordered this from EdenFantasys and have tried it several times. I tried the Pomegranate scent. I absolutely loved it. It is a good scrub that really leaves my skin feeling smooth and clean. Plus it smells so yummy. It is a great exfoliate. The Venus Body Scrub contains Dead Sea Salt. There are over ten different scents to choose from so you are sure to find one that your mom loves.
Perfume is also something I use every day. I know women would love to receive some new perfume. It is said to have gingerbread, vanilla, and light floral scents mixed within the perfume. The bottle is very cute too!
Regardless of who that special woman who is in your live, you are sure to find something at EdenFantasys that will mean a lot to her!
Tweet