I love all things makeup. I think it is one of the huge perks of being a girl. I wear it every day, so I am constantly trying new products to find the ones that work best for my skin. I recently heard of Vasanti for the first time. This is a higher end makeup company that was created by three women, so they know what women are looking for when it comes to makeup. I was able to try one of Vasanti's cosmetics, and I am so impressed with it!
Made in Canada, and founded by three Canadian women, Vasanti recognizes that women have different needs when it comes to their makeup and have embraced an attitude of inclusivity in developing light-weight, easy-to-use products for all women. From highly pigmented shades to sheer washes of colour, from porcelain foundation to rich warm hues, our colours and formulas beautifully suit all skin types and tones. Vasanti Cosmetics aims to encourage women to celebrate and enhance their natural beauty.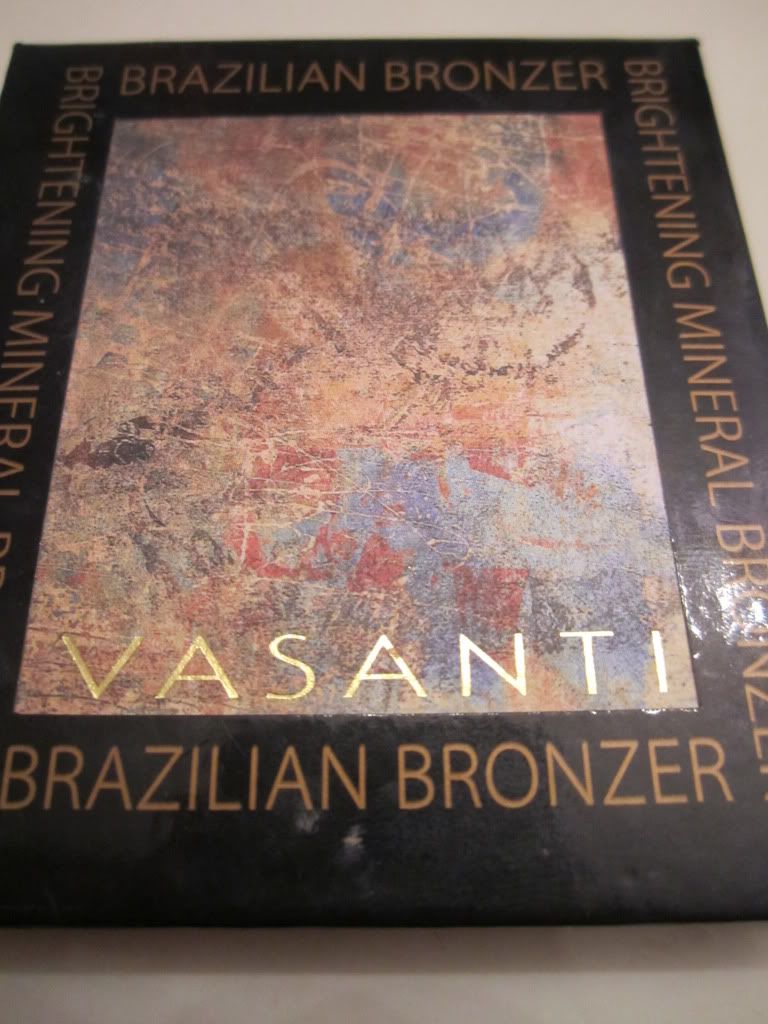 I was able to try Vasanti's Brazilian Bronzer which is a mineral powder bronzer. I typically use bronzer every day just to give my skin a sun kissed glow. This is hands down, no doubt about it, my favorite bronzer in the entire world. It worked so well for me! I used a larger brush to apply the powder. It went on so smoothly and easily for me. It really made my skin glow. Another great thing about the Brazilian Bronzer is that is gives me different color depending on how much I apply. If I am going to work, I just want a dash of color. I just put a little bit on and am very happy with the look. If I am going out on a date or somewhere along those lines, I want my bronzer to be a bit darker. I just apply a little more and it looks great. I have not tried a bronzer that gives different looks like this before.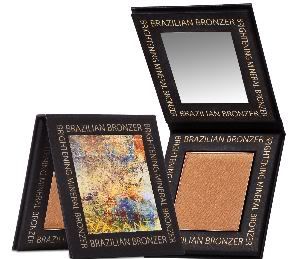 The Brazilian Bronzer gave me great color. It stayed on my skin all day long and I did not have to reapply it throughout the day. This product was actually very popular in my house! Megan kept taking it and using this instead of her typical bronzer because she loved it so much. I felt like I have to hunt it down each morning just to use it.
The packaging the bronzer is kept in is also something I have never seen before. It is packaged in paperboard with handmade accents. Each Brazilian Bronzer packaging is unique and has a very cool design. Very cool! I am in love with this product. I think it is worth every penny and the best that I have ever tried. Plus I know this bronzer will last me a long while.
After trying Vasanti's Brazilian Bronzer, I cannot wait to try another product of theirs. I just had such great results with the item I choose. Vasanti sells all sorts of beauty products from foundation to blush to brushes. This company has all my makeup needs covered.
Tweet
Disclosure: I received this item as compensation for an honest review. I did not receive monetary compensation for this post and the thoughts and opinions expressed are my own. I was not obligated to post a positive review.