I am so picky when it comes to my shampoo and conditioner. The smell, price, and results have to be absolutely perfect for me to like it. I have tried a lot of different brands to find one that I like. I have been using that brand for a year now. But for the past two weeks, I have actually been using a new shampoo and conditioner called Cureology. I had never heard of this brand before, so this was a complete new experience for me. After using the shampoo and conditioner for a decent amount of time, I have concluded that I really do love this brand!
Now Cureology is not your typical company. This company's mission is to give back to the community by bringing more attention and awareness to various charities and foundations. It is so rare to find a company that is not heavily focused on the word profit. I like that when I buy Cureology's products, some of the money goesto helping other people. Cureology is a sponsor of the National Breast Cancer Association which I think is such a great cause.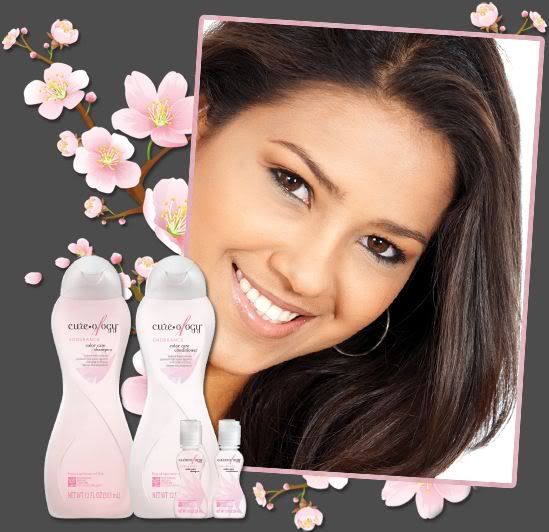 Cureology believes that the shampoo and conditioner used should be beneficial to both your hair and scalp. All the ingredients found in these products are grown organically. There is no harmful salts or thickeners found in the products. Also, no harsh chemicals are found in Cureology's products. Cureology also cares about creating the smallest carbon footprint they can. They use simple packaging made with post consumer products.
Cureology sells different kinds of products for each person's unique needs. A few examples of the different types of products include are volumizing, moisturizing, color care, and clarifying. I know that it sometimes is difficult to decide to try a new shampoo/conditioner or not. Not only does Cureology have each person's individual needs covered, there are many reasons to use Cureology.
-
Organic, Natural, Renewable
-
Vegan, Ultra-Purified Water
-
Post-Consumer Recycable
-
All Natural Botanicals , Vitamins
-
Cruelty-Free, Earth Friendly
I am so glad that I was able to use Cureology's shampoo and conditioner. The smell was very light yet very refreshing. At the end of the day my hair still smelled of the shampoo and conditioner. The shampoo lathers very well. The conditioner makes my hair very soft and removes all the tangles. I also have a problem with conditioners making my hair greasy, but I did not have a problem at all with Cureology's. This is a company that makes really good products and cares about giving back. I definitely recommend their products.
Tweet
Disclosure: I received this item as compensation for an honest review. I did not receive monetary compensation for this post and the thoughts and opinions expressed are my own. I was not obligated to post a positive review.