When I stumbled upon the Band of Gypsys bracelet line, I instantly fell in love. These pieces have such a unique, funky look about them. I have never seen anything like it before. The huge selection of different bracelets that the Band of Gypsys sells absolutely mesmerized me. Well over 100 different bracelets are sold, so it I get lost in all the choices. Lizandra, the creator and founder, is the one that creates each bracelet. I was lucky enough to receive a bracelet and I LOVE it!
Band of Gypsys has bohemian style bracelets. Each bracelet features very unique details. There are so many different colors of bracelets, and each piece features a very cool end piece. This could be rhinestones, crystals, feathers, peace signs, or skulls. All of these bracelets are so fashionable and chic.Typically I like few items from a company, but I really think I love all the bracelets Band of Gypsys sells.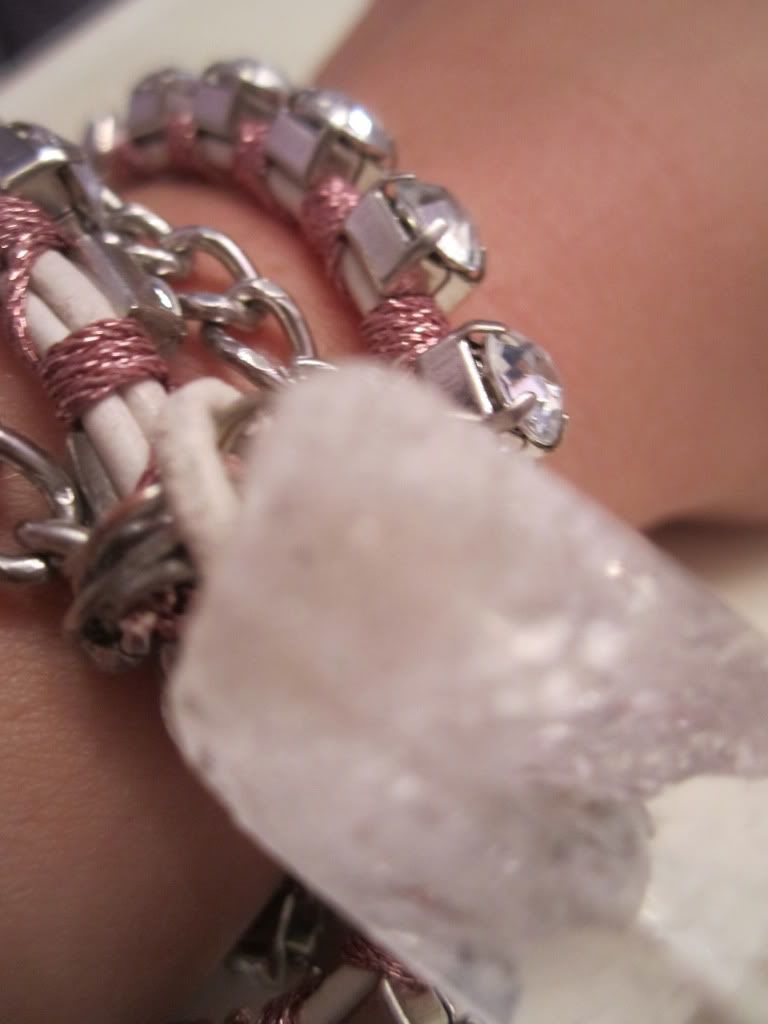 This is the gorgeous bracelet I received. It is a long bracelet that wraps twice around my wrist. It has two rows of a silver chains. Then bracelet has two rows of a white rope wrapped in pretty pink thread that has shimmery silver pieces. Then the rope has shiny jewels spaced evenly throughout. Then my favorite part of my bracelet would have to be the stopper. It is a big crystal. I have never ever seen anything like it before. When I first put the bracelet on, I thought it would be a struggle to get the crystal through the loop. But it was not at all! It slid right in the loop and I was not worried at all about the coming undone. I knew the bracelet was staying on my wrist. Then when I am ready to take the bracelet off, the crystal slides right out. I actually think this is easier to put on and off compared to the standard clip.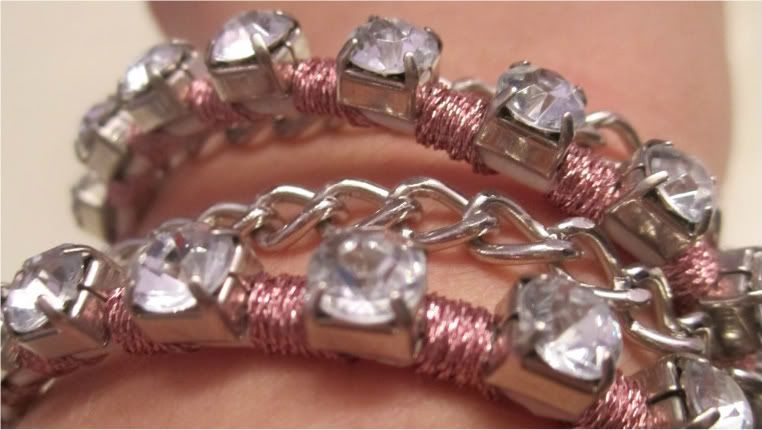 Isn't this bracelet so adorable! I wear this all the time and receive so many compliments when I do. It is a very high quality bracelet. I actually have already picked out a few other bracelets that I want to own. All the bracelets are so affordable and worth the money. I think these bracelets would also be a great present to give to someone. These are such fun and original bracelets.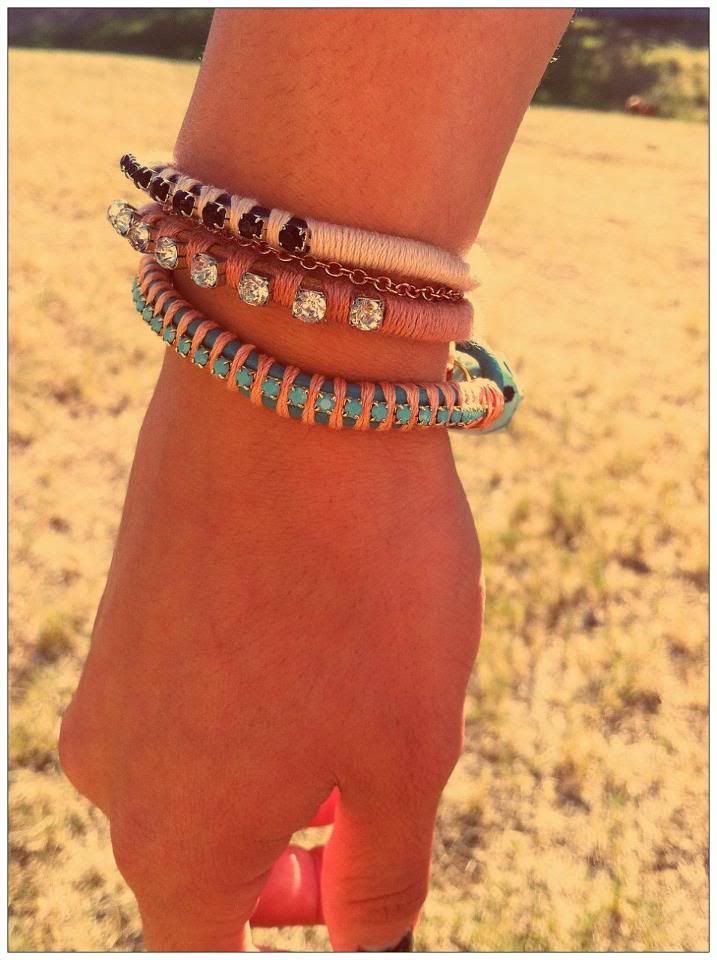 The bracelet I received is definitely one of my favorite bracelets that I own. I have about four favorites and this one has made it to the list, because I love it so much. It has been awhile since I have been REALLY excited about a piece of jewelry, but I definitely am about Band of Gypsys line. I am sure you all will love the bracelets just as much as I do!
How to buy: Visit Band of Gypsys's Facebook page and contact Lizanda there!
Tweet
Disclosure: I received this item as compensation for an honest review. I did not receive monetary compensation for this post and the thoughts and opinions expressed are my own. I was not obligated to post a positive review.