Where I live, our Joann Fabrics store recently moved to a bigger store. It is the biggest craft store around here now, and they carry so much stuff! I have said this before, but I really do not have an artistic talent. When I have some free time though, I do like to do something artsy every now and then. So when I saw this template from a company called Social Artworking, I had to buy it. Then this kit has a canvas art pattern and graphite paper that allows you to just trace the pattern onto your canvas. It is perfect for people who cannot draw very well, but still want to create something that they can be proud of.
I ended up buying the pattern and their canvas. The directions listed all the paint colors I needed as well. However, the instructions told me to use their paints which were so expensive! I ended up using paint I already had.
So the white paper is the pattern. Then underneath is graphite paper and underneath is the canvas. I taped the pattern and graphite paper to the canvas so it would not move. Then I took a pencil and a ruler to trace over the lines. Very easy!
These are all the paints I used. You need a lot of different colors. If you look closely at the canvas, you can see the pencil lines. When I did this, I didn't really read the directions ahead of time which I should have. What you are supposed to do first is paint the whole canvas white and then draw the lines. So I ended up carefully painting the canvas white after I drew the lines. I made sure not to paint over the lines, because I did not want to have to draw the lines again.
As you can see, the boxes are separated by white lines. All I had to do was paint the boxes. I had to do several coats of paint since it was looking very streaky and the white background kept popping through.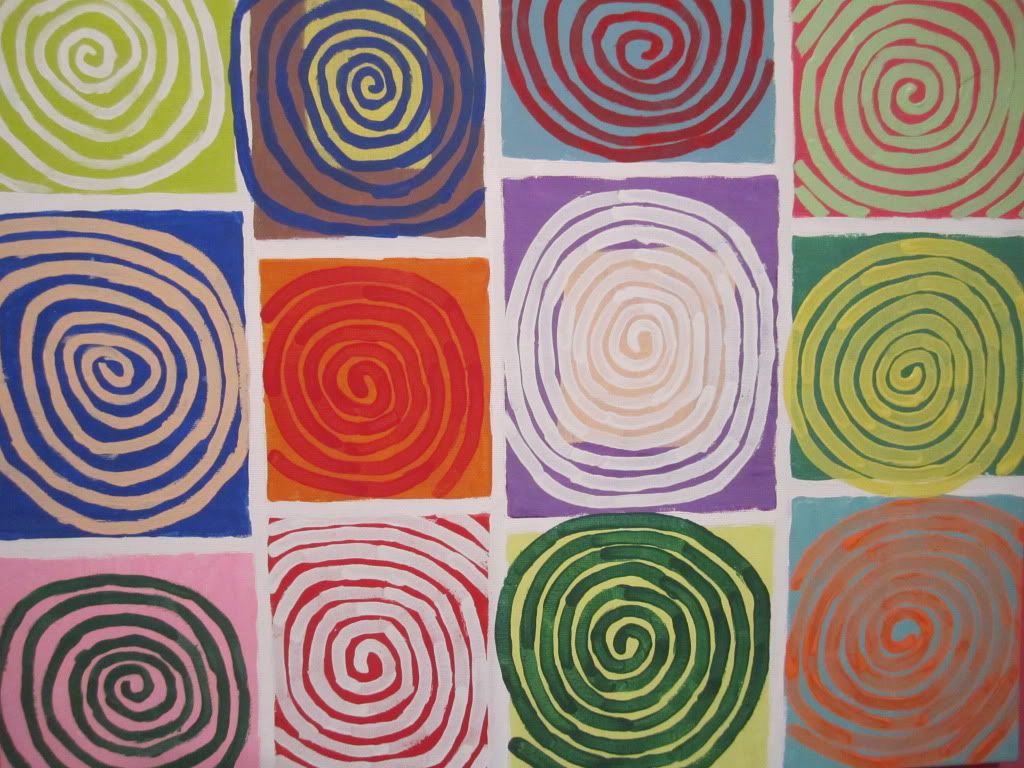 The hardest part of this was having to do the swirls. It was the one part I did not have a template for and had to do free hand. The first few boxes felt pretty awkward, but by the fourth box I felt like I got the hang of it. And plus, I did not think I could mess up the swirls that badly.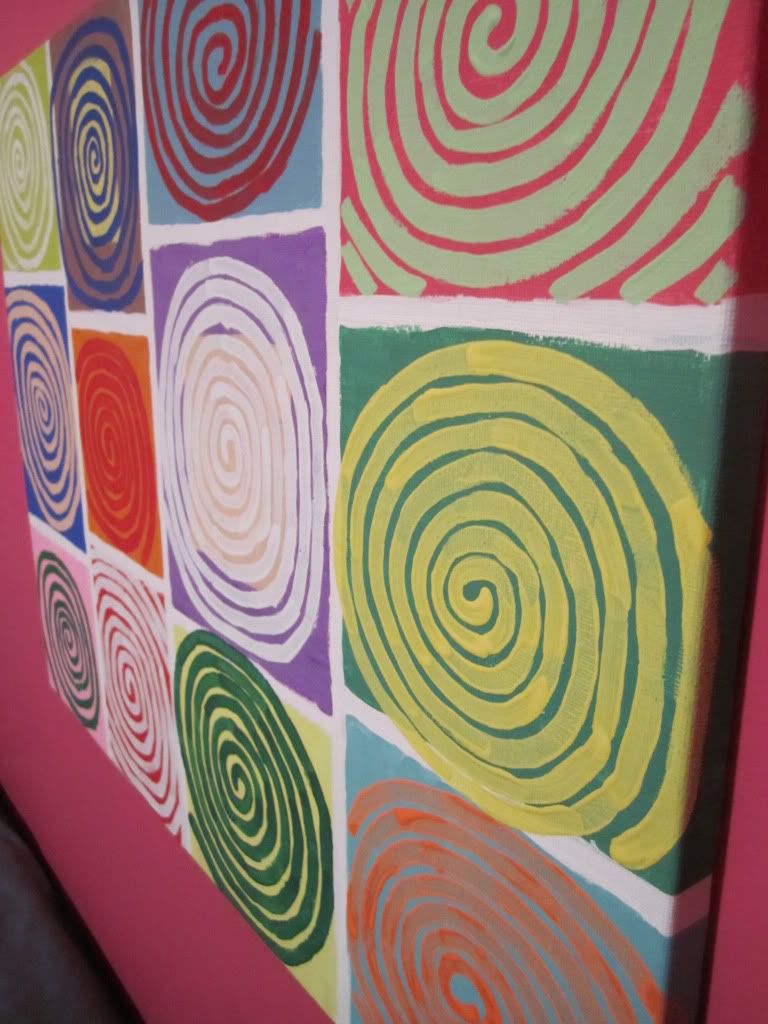 I do not remember exactly how long this took me, but I would say at least 3 hours. Since I typically do not paint, I was pretty slow at it. I love Social Artworking's pattern tracing kits. It helps me turn a white canvas into something I am proud of. It is perfectly for the person who isn't an artist that still wants to be able to create something cool looking.
Tweet