Now that it is officially springtime, it is time to start shopping for spring clothing and accessories. I love lighter color purses and colorful pieces of jewelry during this season. So I am excited to tell you about Twisted Orchid. This company sells handbags, jewelry, dresses, scarves, feather extensions, and more. Twisted Orchid has so many stylish items to keep you looking fashionable for all seasons. I really like their wide selection of items. When I browse through their items, I end up wanting everything they sell!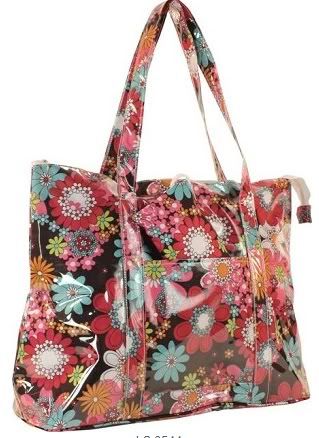 About Twisted Orchid:
Twisted Orchid is a premium shopping destination for stylishly chic purses and handbags. From the pages of People Style Watch to Lucky, Elle and Oprah, trendspotters and fashion provocateurs alike are buzzing about our incredible selection. Based in Chicago, it is our commitment to supply fashion-savvy women with must-have styles at a great value. Our attention to quality and detail is high, so rest assured you will be impressed with the glamour and luxury that is a cornerstone of every Twisted Orchid Handbag and accessory. So whether you're an accessory gal who wants to test out a trend before deciding on a big splurge, or you're a fashionista who prefers to shop for fabulous steals - Twisted has the right piece just for you.
Twisted Orchid carries a product brand called Mad Style. The big thing about this retail venue is its purses in my opinion. Different kinds of purses that are sold include clutches, large totes, hobos, tafetta silk purses, handbags, and even purses to hide your high heeled shoes in! I really like that their Lifestyle line is made with manmade leather, because I am all for wearing fake leather only. Another great thing about these bags is that they will not go out of style. The bags are so fashionable that you can carry them for many seasons.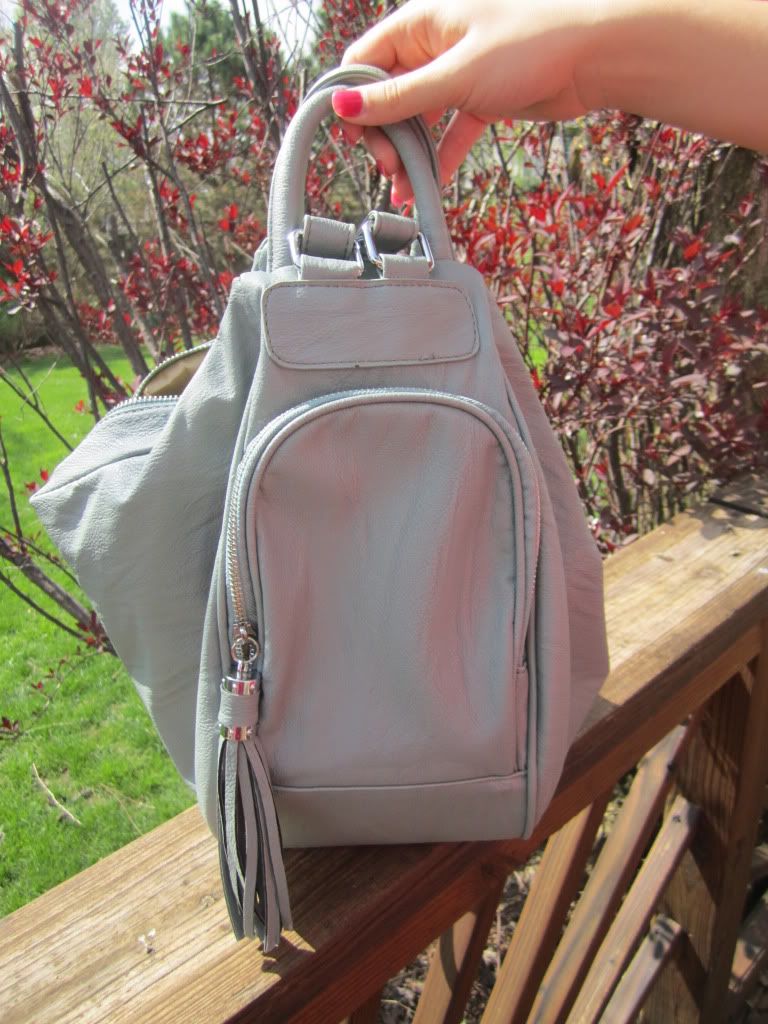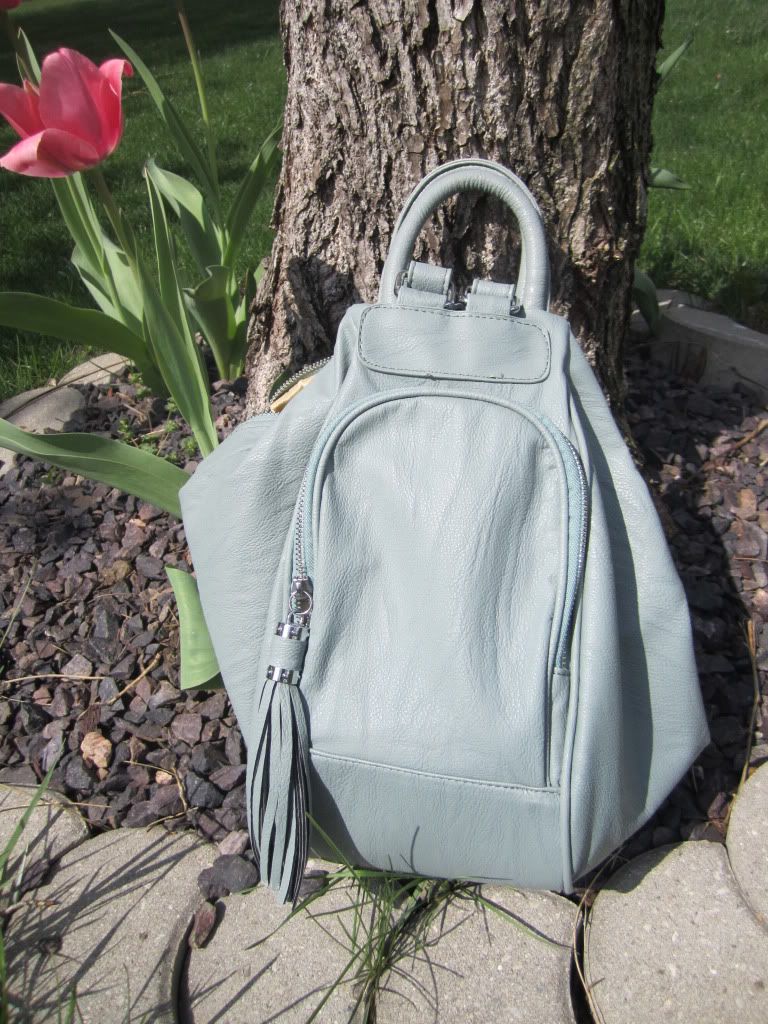 I was lucky enough to receive their Sage Mad Slingpak bag. The bag is made out of soft, fake leather. The bag has two large main zipper compartments. Inside one of the compartments is a smaller zippered pocket on the side. Then in the other compartment is a place to hold your gum, phone, or something along those lines. The two main zipper compartments make it very easy to stay organized. Nothing is more annoying when I am trying to find something in my bag, but I just cannot find it. I know it is in there, but it takes a long time to finally find it under all the things in my bag. The large dual compartments make it easy to stay organized since all your purse items are not jumbled together in one section. Then there is a smaller zippered compartment on the front of the bag. I love the greenish-blueish color of the bag.
The inside lining of the bag is a tan/yellow color.
It will go with virtually every outfit.
My favorite thing about this bag is that there is three different ways to wear this bag. You can carry it on your wrist. You can carry it on your shoulders. You can carry it on your back. I have never owned such a bag with this much flexibility. You can carry the bag a different way each day, and it will look like a brand new bag. Mad Style's bag is also very big. It is able to store all the stuff I like to carry around. That is impressive because I always have a ton of stuff! If this purse is not already cool enough, you have the capability to shorten or length the purse straps. So if you are wearing the bag on either your back or shoulders, you can control how high/low the bag is on you. The bag is very durable and will last be a long time. I could not be happier with my new bag!
The Mad Style bags that Twisted Orchid sells are high quality, fashionable, and sold at a very affordable price. You are sure to get a lot of compliments any of the bags they sell. Twisted Orchid is very generous and is giving my readers 20% off of their products with the code TWISTED. Plus FREE SHIPPING within the United States. Now that is a great deal! Twisted Orchid is one of the few companies that has a fully operating shopping cart built into their Facebook page.
How to buy: Visit their website here
Once lucky winner will receive a bag of their choosing, up to a $75 value! Please enter with the Rafflecopter form below. Ends 4/12. US only.
a Rafflecopter giveaway
Tweet
Disclosure: I received this item as compensation for an honest review. I did not receive monetary compensation for this post and the thoughts and opinions expressed are my own. I was not obligated to post a positive review.