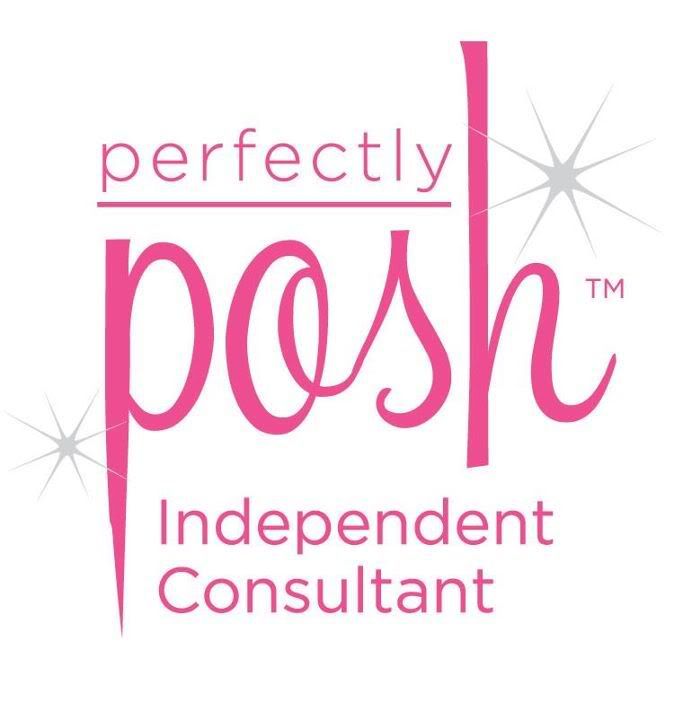 If you are like me, you like to take care of your skin and body. I recently learned of a new company that was just started in October 2011 called Perfectly Posh. This company sells pure products to pamper yourself with. Perfectly Posh is a girls dream come true!
Perfectly Posh carries over 80 different items including body lotion, bath cars, body wash, body mud, essential oils, perfume rollers, sugar scrubs, and so many more yummy products. One of the great things about this company is that the products are made in the USA, paraben-free, paraffin-free, SLS-free, and spa grade.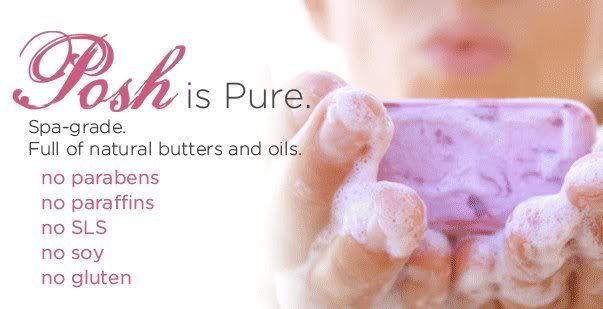 Perfectly Posh is a direct sales company, so you buy the products from a consultant. I love companies that are set up that way. It is really nice to have someone that knows the products that can answer your questions or recommend products. Bonnie, who is a complete doll, is an independent Perfectly Posh consultant. She is so friendly and a great person to buy Perfectly Posh products from!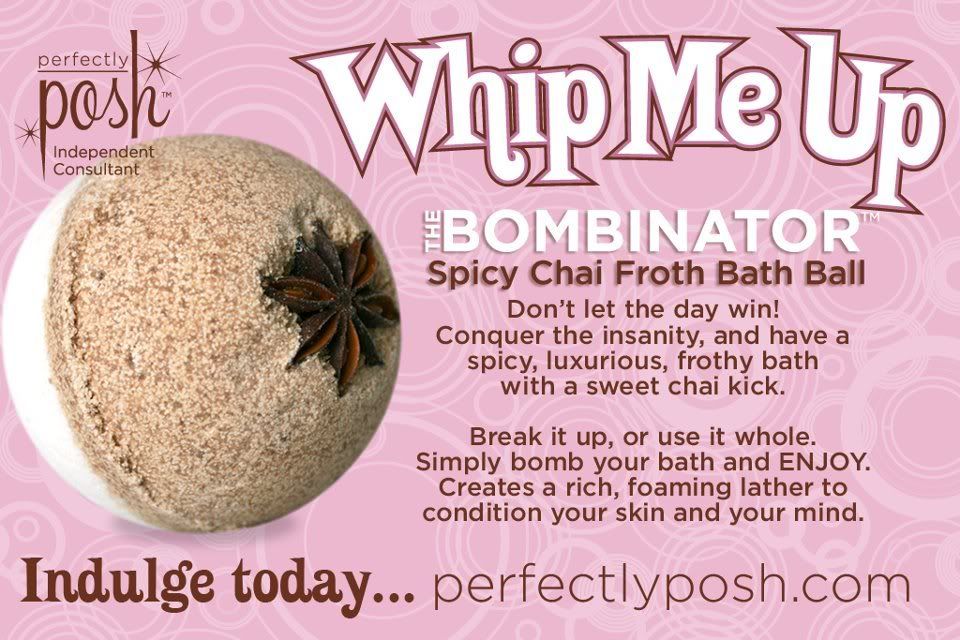 I received the Whip Me Up Bombinator, which I think is such a fun name. This Bombinator is huge! I think it is the biggest one I have ever seen. So I broke off only a piece for my bath. I really like that I will be able to use this Bombinator several times. The smell of it is so addicting. It just smells so good! I really smell the cinnamon in it with a mix of chai. It made my bath smell so good and my skin even smelled like the Bombinator after the bath. Plus my skin felt so soft afterward. The Whip Me Up Bombinator really made my bath calming and relaxing.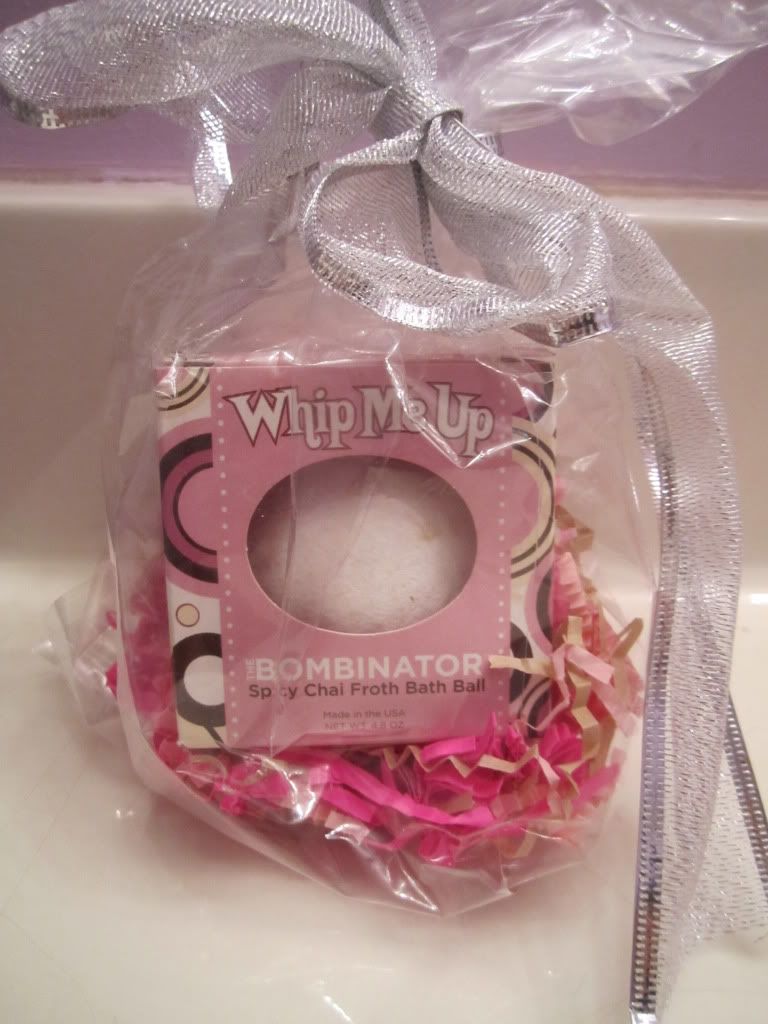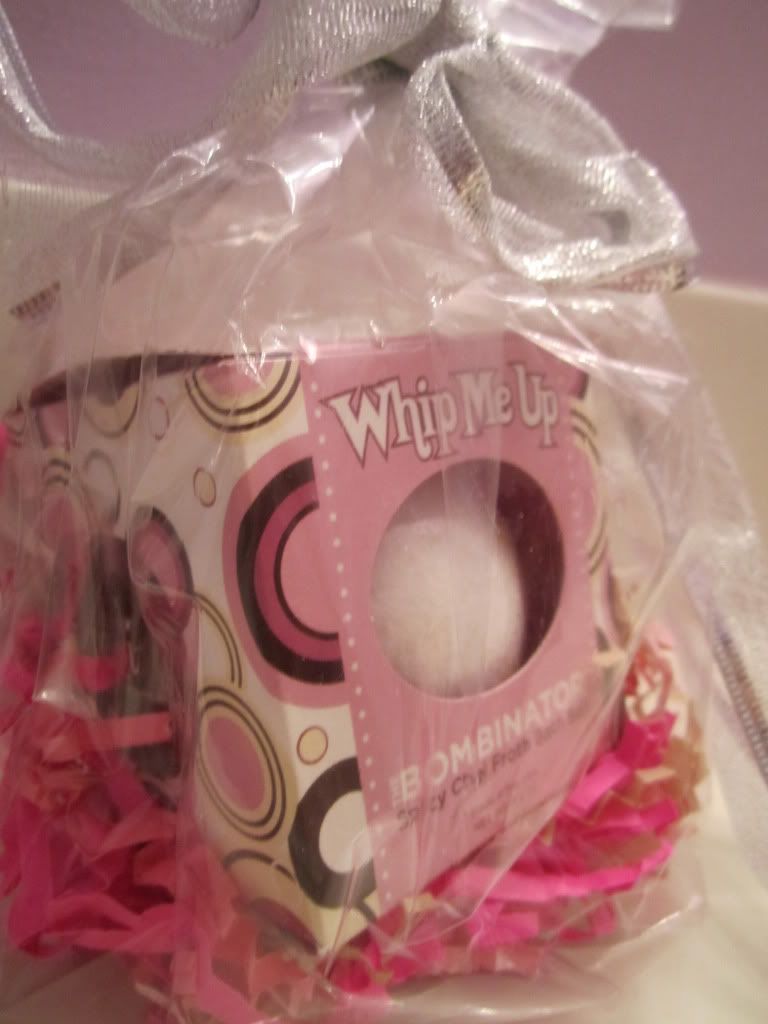 When I opened the box that the Whip Me Up Bombinator was in, I was in awe at how fun and cute the product looked. This would be the perfect product to receive for yourself or give as a gift. I mean really, how cute does it all look!? The extra wrap is courteous of Bonnie. She told me she likes to give her customers personal attention and make everything look like "a gift of pampering". I think she does such a great job at this.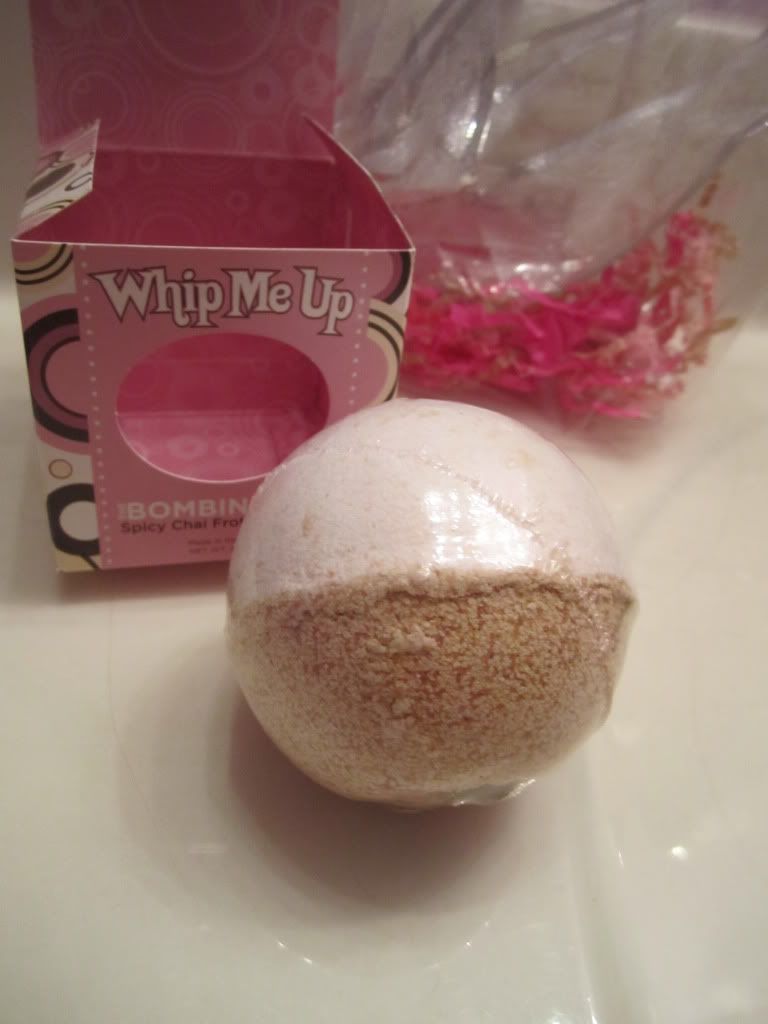 I also tried a sample of the Polka-Dot Peppermint Chunk Bath Bars. The peppermint smell is very fresh and clean. The soap really lathered up my skin and made it soft as well. Perfectly Posh has created such wonderful pampering products. Each product smells so good and makes you feel good after you use them. Every woman needs some pampering in their life and I think Perfectly Posh products will help you with that.
How to Buy:
Go here to visit Bonnie's site and see all the products Perfectly Posh sells. Plus you can also learn more about hosting a Perfectly Posh party or becoming an independent consultant. Trust me, you will end up wanting to buy everything off her site!
Bonnie has generously offered to give a Whip Me Up Bombinator to one of my readers. Please enter with the Rafflecopter entry form below.
a Rafflecopter giveaway
Tweet
Disclosure: I was not compensated for this post. I received the product mentioned above for review purposes only. The opinions expressed are entirely mine.