I have actually only gotten into mineral makeup not too long ago. I remember one day I was at the store and spontaneously decided to try some out. Since then I have tried different brands to find the perfect makeup for me. I think I have tried my favorite mineral makeup yet. All of Jenulence offers makeup that is 100% natural, biodegradable, environmentally friendly, and never tested on animals. Plus their makeup works so well and lasts me all day.
All our products are 100% natural. We understand that it is very important to use naturally prepared makeup and cosmetics and not to overburden the body with any extra load of toxic substances, especially now, when we are bombarded with all kinds of chemicals beginning with pesticides in our foods and a variety of pollutants in the air and water.
That is why you will not find any artificial ingredients in our products. All our products are environmentally friendly, biodegradable and they are never tested on animals. There are only food grade oils and aromatherapy grade essential oils that come from organic or wild sources in

our skin care products.

There are only pure cosmetic grade minerals and pigments in our

mineral makeup.

You will not find nano-particles, micronized minerals or FD&C, D&C or Aluminum Lake dyes in our cosmetics.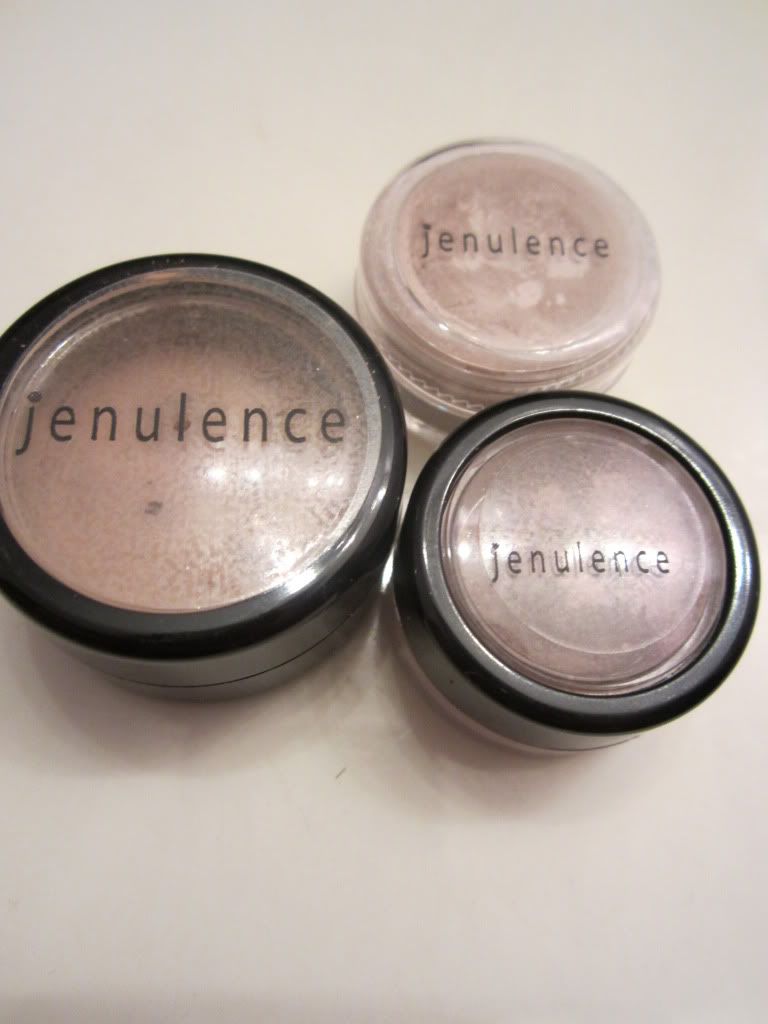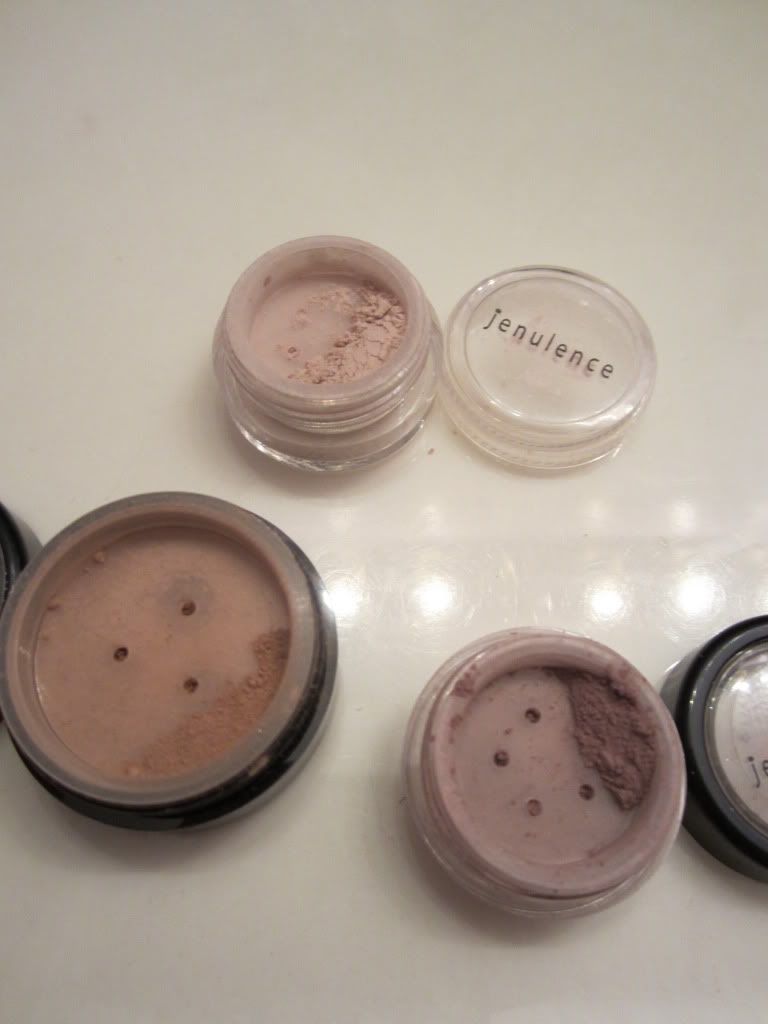 I love bronzer. It is an easy way for me to add some extra color to my skin, especially when I had not been in the sun in while. So the two biggest problems I end up having with certain brands of bronzer is that it makes my skin feel orange and looks cakey. When I tried Jenulence's bronzer, I actually did not have those problems. This is a big deal, because I have yet to find a bronzer that does not look cakey and does not make my skin orange! The bronzer smoothed over my face very easily and blended right in. You could not tell I had anything on my face. My skin just looked very natural, and the bronzer made my skin glow. It also
gave me the extra bit of color that I love to have.
The color went perfectly with my skin.
I do not use a lot of eye shadow when I go to work. Since I work at on office, I need to keep my look refined. I picked this color, because I thought it would be perfect for work. I applied the shadow directly to my eyelid. I did not put anything else on. I thought it made my brown eyes really pop, yet it was still subtle enough for the office. At the end of the day, I thought my eye shadow looked just like it did when I applied it in the morning. The fun thing about mineral makeup is that you can easily use different eye shadows for one complete look. If this was mixed with other Jenulence eye shadows, it would be perfect for a more bold look. I love how this company offers mattes, shimmers, and sparkles in a wide variety of colors. There are a lot of choices. This is awesome eye shadow.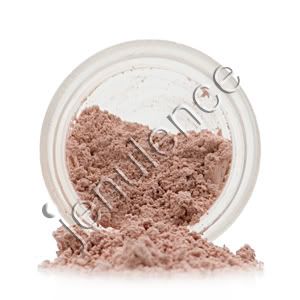 I use under eye makeup every day, but I had only used the liquid kind before. Jenulence's was the first mineral concealer I have tried. I used a smaller brush to apply the makeup. I just put a very light coat on under my eyes. I was surprised by just how little needed to be applied before I was happy with how it looked. I had really good results using this product. It did an awesome job at concealing the dark circles. Just like the other items I tried, the makeup stayed on all day and stayed looking fresh.
Buying makeup online can be tricky sometimes. Since you do not have the makeup in front of you, it can be difficult to be sure which color will work best for your skin.
One of my favorite things about this company is that for each item, you have the option of choosing the size.
Jenulence offers a sample size for $1. That way you can order a bunch of samples, try them out, figure out which color is for you, and then buy a bigger size. I love Jenulence's makeup and all the different colors/shades they sell. Besides makeup, they sell cleaners, masks, moisturizes, lip balm, body oil, and more. Their mineral makeup worked so well for me. This is makeup that when I run out, I would buy more of it!
If you are a new customer, receive 10% with this code

NEWCUSTOMER
Thanks to Jenulence, one lucky winner will receive a set of (1) foundation and (1) blush or bronzer. This a a $30 value. Please enter with the Rafflecopter form below. The contest is open world wide.
Disclosure: I was not compensated for this post. I receive the products mentioned above free of charge for review purposes only. The opinions expressed are entirely mine.