When it comes to decorating your home, there is just so many different things you can put on your walls. You could put mirrors, paintings, clocks, and pretty much anything else you can think of. If you are wanting your walls to really stand out, you should think of Design With Vinyl. This company sells a wide variety of vinyl decals for walls. Some of the categories of wall decals include animals, baby, bathroom, family, hobbies, birds, kitchen, and trees. One of the best things about this company is how affordable all their products are!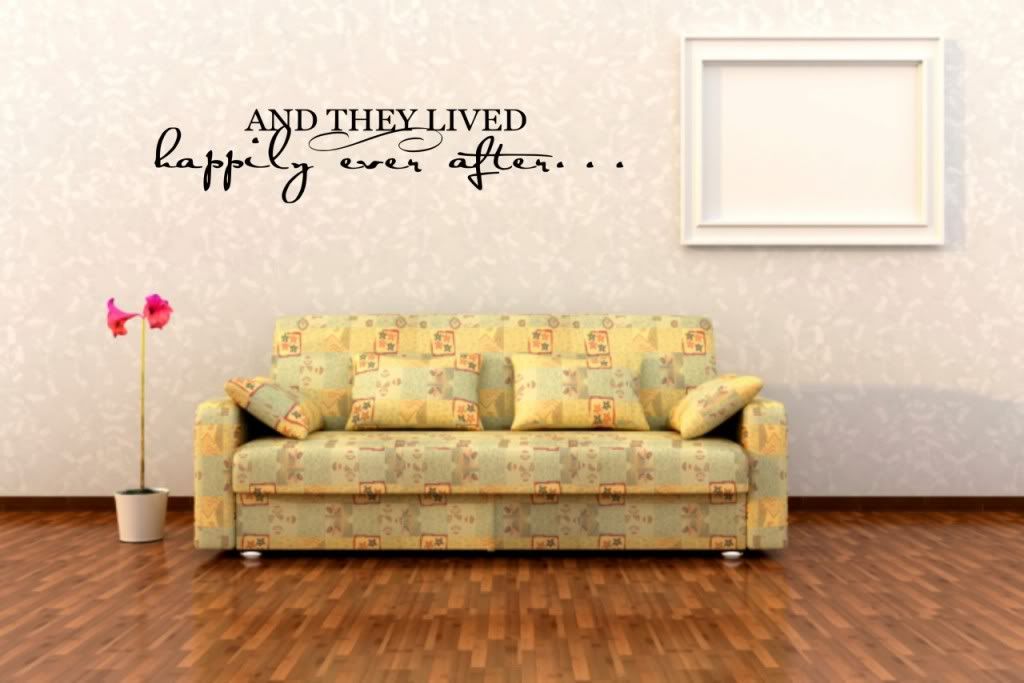 Our mission at Design With Vinyl is to provide high quality vinyl at affordable prices to our customers. We specialize in beautiful wall quotes for your home, apartment, car or office. Each vinyl letter is precision cut and pre-spaced, so there is no background, and all the letters are perfectly arranged for you to apply with ease.
Home is where the heart is, so go crazy expressing yourself. Your family and friends will love your new look. It's fast, it's easy and it's inexpensive!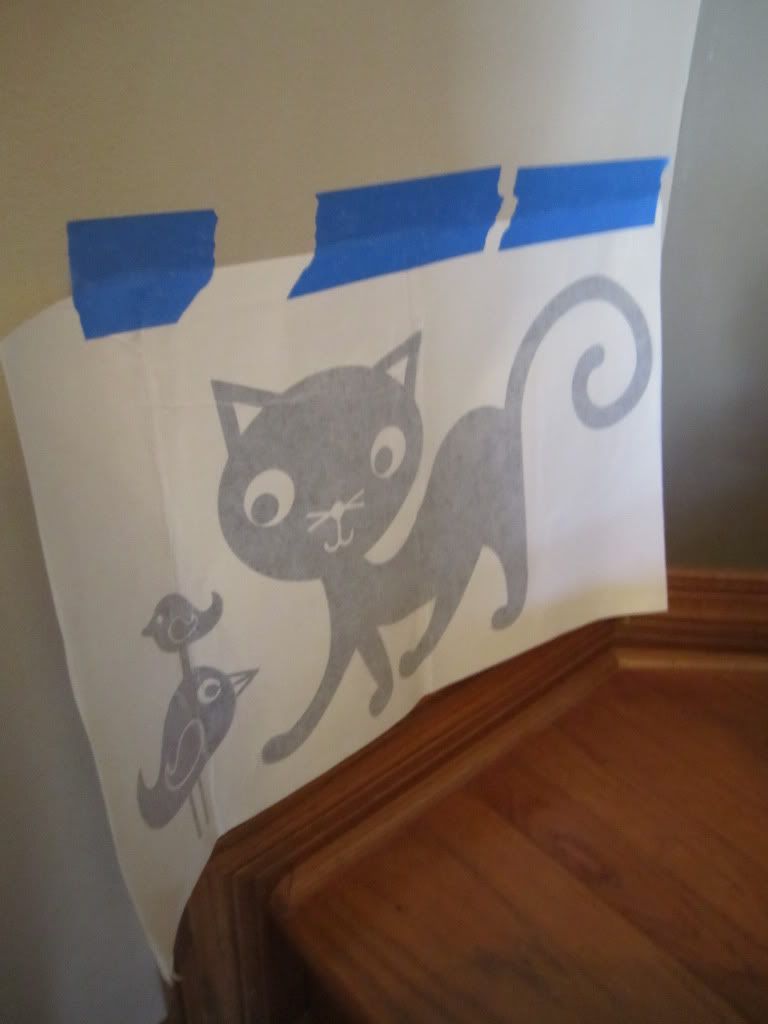 What really impressed me was just how easy it was to apply the wall decal. I will tell you the steps on how to apply them. This decal is the Cat and Birds decal. So first you take the decal and position it on the wall to your liking. Then you take masking tape and tape it in position.
Next you flip the decal up and pull back the back lining. (There is a back lining, the decal, and then a front lining). The paper came right off. I recommend having someone to help you with this part.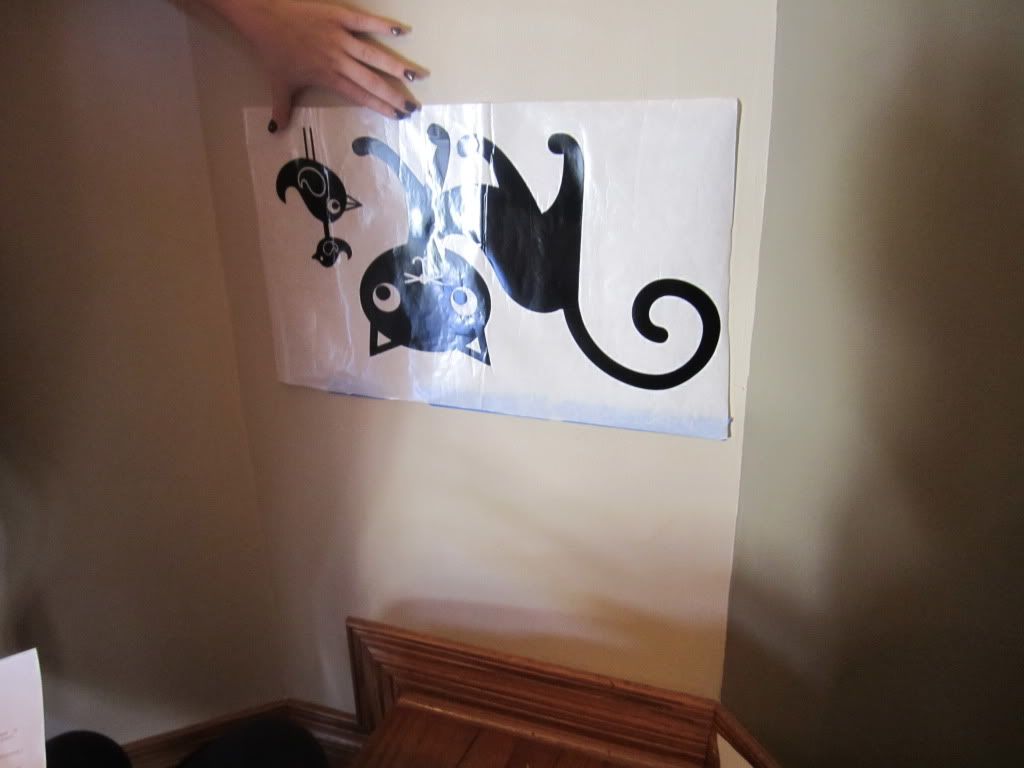 This what the decal looks like after I removed the back lining. It was very easy and the decal stayed stuck on the front lining like it was supposed to.
After that I let the decal come back down to its original position. Then starting in the center, I slowly pushed all the bubbles out of it. I was also pushing down hard to ensure the decal would stick on the wall when I removed the front lining.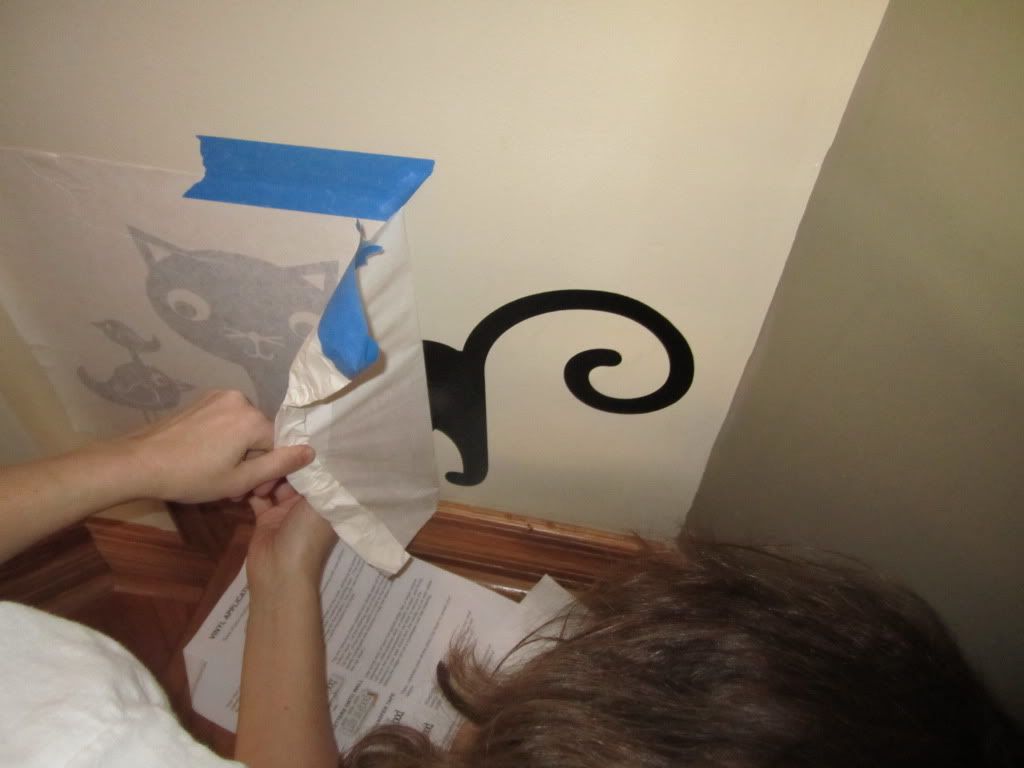 Next you slowly pull the front lining off the wall. As you can see the paper came right off,yet the decal was staying on the wall.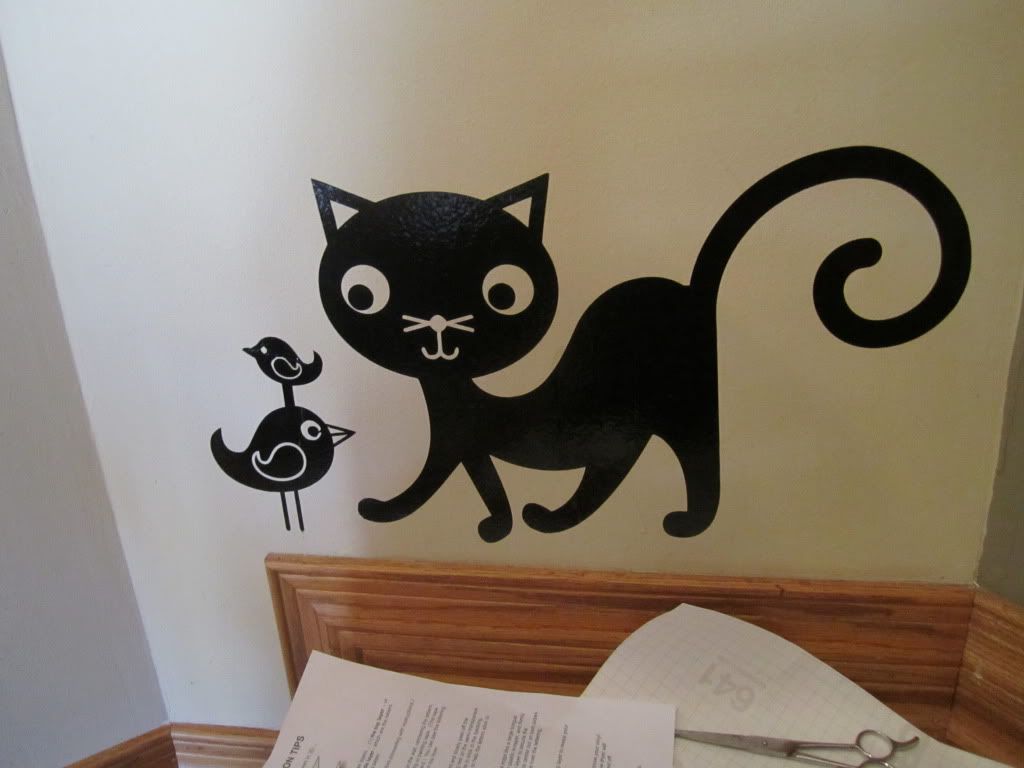 Here is the finished look. You can't tell, but we have a spiral stair case going up to the second floor. I decided to put the decal above one of the steps. It is such a nice look, because we did not have anything there before.
Here is the second wall decal I put up. It is the Owls on a Tree Branch Wall Decal. This went up in our office. We had nothing on the wall before this. This really makes the room look great now!
Here is why I love Design With Vinyl
Design With Vinyl has a huge selection of different wall decals, and I mean HUGE!

For both wall decals, I was able to choose the color of the wall decal from over 20 different colors.

For the Cat and Birds wall decal, there was multiple sizes of the decal to choose from.

The wall decals are very affordable. I was so surprised, because the wall decals look expensive!

The decals are very easy to put on.

Very high quality.

You are sure to get a lot of compliments when people see them.

Your walls will look like they are out of a professional home magazine.

Easy to remove. Just take a hair dryer to warm it up and peel it right off.

Plus I think this is the new "in" thing as I am sure you can see why!
Design with Vinyl sells very professional looking removal vinyl lettering.You are sure to find the perfect one to complete a room in your home. Make sure to check Design With Vinyl out, because I know you will find a wall decal that you just HAVE to buy.
How to buy: Go here to visit their website
Disclosure: I was not compensated for this post. I received the products mentioned above free of charge for review purposes only. The opinions expressed are entirely mine.
Tweet