I love jewelry. When it comes to my style, I do not know how to really describe it. I like original and unique pieces that make a statement. I guess I am not into your "traditional" pieces. So I am excited to tell you about JoonieBeads Treasures, because this Etsy shop is a jewelry lovers dream come true! Amy, the Etsy shop owner, creates all her own jewelry. But if Amy did not make a certain piece of jewelry, someone else in her family did. How cool is that!?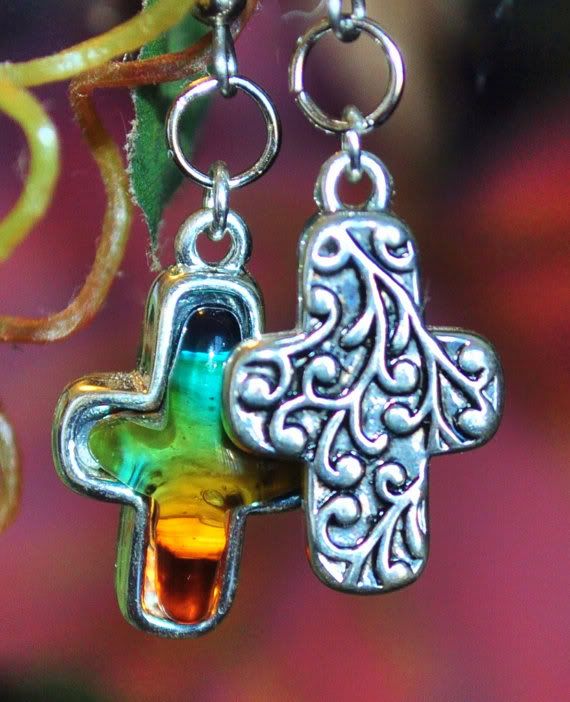 About Jooniebeads Treasures (from the website):
Jooniebeads Treasures is about giving every woman the chance to feel special, every day. My goal is to create a host of pieces that add a little something to the daily jeans and Ts or top and slacks and then throw in a bit of sparkle for those special occasions and keep doing it at prices that the every woman can afford.
My review:
I received the Antiqued Gold Owl Earrings, Vintage Look. I chose that piece of jewelry because I loved the rustic, detailed look of the earrings. When I received the earrings, they arrived in the beautiful box pictured below. The lid has a pink dragon fly on it. Little touches like that are what make me really excited about a company. The earrings also came with two clear little plastic peices to ensure the earring does not fall out of your ear.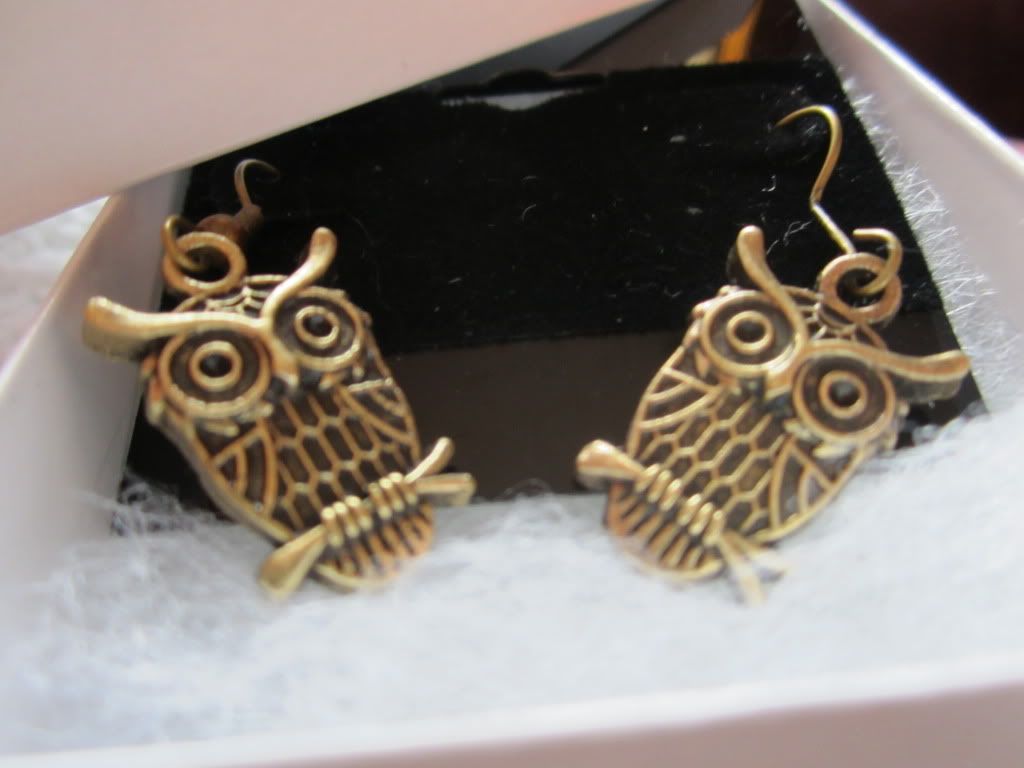 I have really sensitive ears and was worried that my ears would be bothered by the earrings. I wore them to work all day and had no problems, which hardly ever happens! These earrings are great to wear to work or just with a casual blue jean outfit. The earrings do have intricate detail and seem to be very durable. I also love the color of them and how they look when I am wearing them. Probaly my favorite thing about these owl earrings, is that they are so unique. You just cannot go to the store and find earrings like this. I am in love with this earrings (if you couldn't already tell)
Jooniebeads Treasures focuses on jewelry that women can afford. This company does a fabulous job at doing that. These earrings only cost $15. Click here to see more information about these earrings.
Jooniebeads Treasures is so generous and will also be having a giveaway! The giveaway will run from January 21 - 26 and will be linked up to the Forget The Resolutions Hop. Make sure you come back for that, because you do not want to miss out.
Tweet
Disclosure: I received the above product for free for review purposes only. The opinions expressed are still 100% mine.